Boston Colon Cancer Lawyers
Questions About Your Colon Cancer Diagnosis?
New Colon Cancer Screening Guidelines...
Our Colon Cancer Lawyers may be able to help you.
We practice in Massachusetts, New Hampshire and Rhode Island.
Please read below…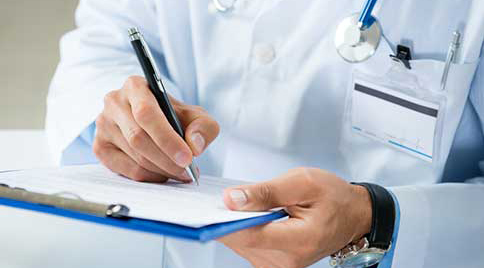 Colon Cancer, or colorectal cancer, is the third most frequently diagnosed cancer in the U.S. and the second leading cause of cancer death, according to the American Cancer Society. (See colon cancer statistics.)
The rates of the incidence of colon cancer and death from colon cancer have declined in recent years due to increased use of colon cancer screenings to detect and remove precancerous polyps. These screenings include colonoscopy, sigmoidoscopy, and computed tomographic colonography or virtual colonoscopy, among other tests.
Colon Cancer Trends: Good News, Bad News
The increased awareness of colon cancer and guidelines that have encouraged men and women of average risk for colon cancer to begin regular colon cancer screening at age 50, have helped to lower advanced disease and death rates by identifying and removing cancerous and precancerous polyps. That's the good news. The bad news is that while the overall incidence of the disease is down, the rates of colon cancer in younger populations is increasing.
Colorectal cancer is predicted to become the top leading cause of cancer death in people aged 20-49 by the year 2030, according to reporting by GMA.
New Screening Guidelines for Colorectal Cancer
The American Cancer Society and the U.S. Preventive Services Task Force (USPSTF) in May 2021 recommended that men and women (with average risk of colon cancer) now begin screening at age 45 (instead of 50), using tests such as:
Colonoscopy
Flexible sigmoidoscopy
CT colonography
Stool test
As well as other colon cancer tests
Men and women at high risk of colon cancer may need to begin cancer screenings before age 45. This includes persons with:
history of colon cancer or polyps
history of inflammatory bowel disease
family history of colon cancer or polyps
family history of a hereditary colorectal cancer syndrome
See additional guidelines for other age and risk groups at American Cancer Society website.
Colorectal Cancer and Black Americans
Black Americans are at an even greater risk for colon cancer. According to the American Cancer Society, and reported in STAT News,
"Black men are 24% more likely to develop the disease and 47% more likely to die from it than white men. Black women are 19% more likely than their white counterparts to develop it and have a 34% higher rate of dying from it."
Catching the disease early is key to any patient's survival. Medical experts agree that screening for colorectal cancer is very effective and very easy and they encourage people to talk to their doctors about their colon cancer risks and screening schedule.
Above: STAT News health reporter raises awareness of increased risk of colorectal cancer among Black and often young Americans by sharing his colonoscopy experience on Good Morning America (link to video).
---
Colon Cancer Medical Malpractice Lawsuits
If your doctor failed to screen for colon cancer based on your symptoms, or failed to screen you for colon cancer based on recommended guidelines, and there was a delay in the diagnosis of your colon cancer, you may want to talk to a medical malpractice attorney.
If you believe there was a mistake made in diagnosing colon cancer or in the treatment of the disease, please contact our law firm to discuss your potential case at no charge. Circumstances that could lead to a potential claim may include (but are not limited to):

1. Primary care physician failed to screen for colon cancer

2. Doctor failed to follow up on a lab result

3. Doctor dismissed your symptoms

4. Laboratory mistake, surgical mistake, medication error

5. Other medical negligence, surgical negligence
Boston Colon Cancer Lawyers
Our medical malpractice attorneys are experienced in delay of diagnosis of cancer lawsuits and can properly evaluate your case free of charge.
We have represented individuals and families in cases involving the top hospitals in Boston, and throughout Massachusetts, New Hampshire and Rhode Island.
Below are several examples of colon cancer lawsuits by Lubin & Meyer.
Call for a Free Case Evaluation
There is no cost for you to consult with Lubin & Meyer, New England's top medical malpractice law firm. Contact us now to schedule a free review of your case by a Lubin & Meyer cancer lawyer.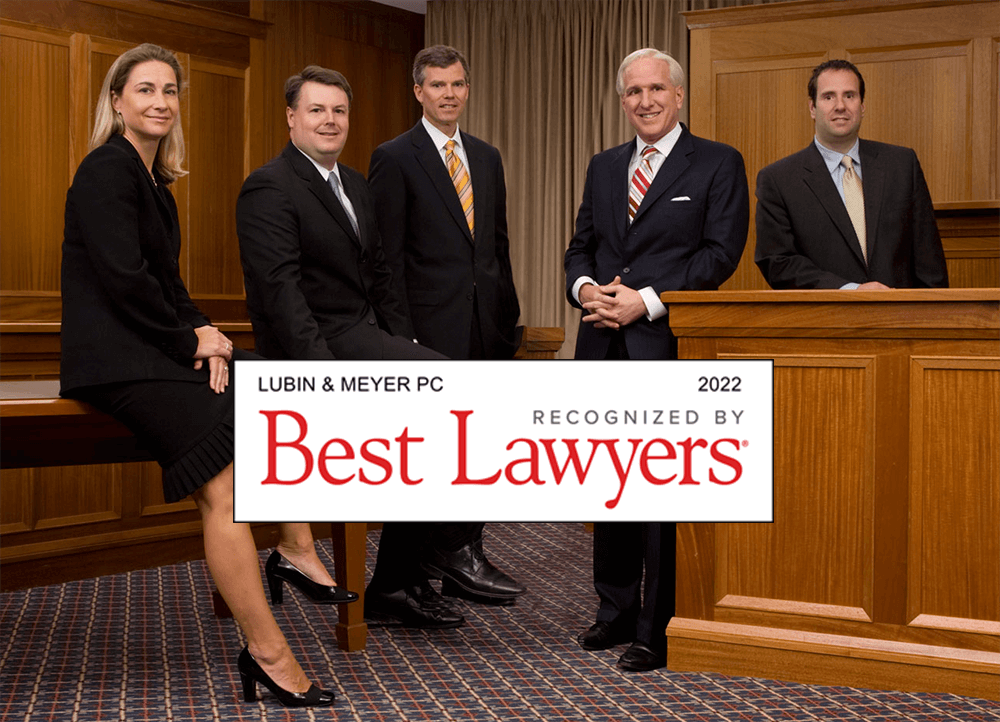 Free Case Evaluation: Our medical malpractice lawyers and nurses are here to help you. Call 617-720-4447. Strictly confidential. No obligation.
All questions are welcome and are kept strictly confidential
Our attorneys are licensed and practicing in Massachusetts, New Hampshire and Rhode Island.
Learn more about How We Work.
Learn more about how we are Making A Difference.
Learn more about our Team Approach.