Failure to Screen for Prostate Cancer: $1 Million Settlement
2018 Medical Malpractice Trial Report
Lawsuit claims doctor was negligent by failing to refer patient to a urologist for a biopsy after elevated PSA tests, and failure to repeat screening annually.
The plaintiff, a 67-year-old former postal worker, had an annual physical in May 2011 with the defendant. The plaintiff's PSA was elevated, and as a result, the defendant ordered a repeat test. The repeat testing was again elevated. The defendant diagnosed prostatitis and an antibiotic was prescribed. According to the lab report, the plaintiff's PSA level indicated that he had a 24% chance of having prostate cancer at that time. This information was never communicated to the plaintiff.
Over the next two years, the plaintiff returned to see the defendant for various treatments. No follow up or repeat testing was done in this time as it related to the elevated PSA level or the plaintiff's risk for having prostate cancer.
---
Other recent prostate cancer cases:
$2.84 Million Verdict - Urologist decides elevated PSA is benign, fails to diagnose prostate cancer (Gleason 9).
$2 Million Settlement - Prostate cancer death: Elevated PSA test result withheld for 16 Months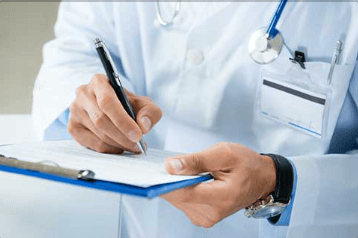 See our Patient Safety Blog post:
As Prostate Cancer Screenings Have Decreased; Advanced Cancers Have Skyrocketed
Learn more: How To Determine Medical Malpractice in Cancer Cases
---
In February 2013, the plaintiff had a complete physical exam with the defendant at which time a PSA test was ordered and was found to be extremely elevated. The plaintiff was referred to an urologist who performed a biopsy. The biopsy showed Gleason 9 prostate cancer with perineural invasion. The plaintiff underwent radiation therapy and required androgen deprivation therapy. Despite this treatment his providers indicated that he remains at long term risk for recurrence of the prostate cancer.
The plaintiff consulted with an expert witness who opined that the defendant was negligent when he failed to refer the plaintiff to a urologist for a biopsy in July 2011 after several PSA tests had resulted as elevated. It was also the expert's opinion that the defendant was negligent in failing to discuss the statistical chance of prostate cancer with the patient so he could determine his own course of care fully informed. The expert was also expected to testify that the defendant was negligent in failing to repeat the PSA testing yearly. Had the defendant properly treated the plaintiff, his prostate cancer would have been diagnosed as early as July 2011 when, in the expert's opinion it was still curable. Because of significant delay, the cancer was allowed to spread which will likely result in the plaintiff's death.
The case settled for $1,000,000 which was the extent of the defendant's insurance policy.
Lubin & Meyer attorney for the plaintiff: Robert M. Higgins represented the plaintiff in this medical malpractice lawsuit.
---
Questions about a delay in the diagnosis or treatment of prostate cancer?
Do you have questions about a possible medical malpractice case involving a delay in diagnosis or a failure to diagnose prostate cancer?
Contact Us - There is no fee or cost to you to have your case evaluated by our experienced prostate cancer lawyers. Call 800-866-2889 to speak with an attorney today.
Lubin & Meyer PC - Boston's Innovative Leader in Medical Malpractice and Personal Injury Law
Our medical malpractice lawyers are licensed to practice in: Massachusetts, New Hampshire and Rhode Island.
---
Return to: Verdicts & Settlements archive
Return to: Lubin & Meyer home page