PSA Test Results Withheld—Prostate Cancer Diagnosis Delay Settles for $2 Million
2011 Medical Malpractice Trial Report
Prostate Cancer Death: Elevated PSA Test Result Withheld for 16 Months
This medical malpractice action was first brought by the decedent, who indicated that the defendants never informed him of an elevated PSA test result for approximately 16 months. The test results were not in the defendant's chart and the patient's primary care doctor indicated that he had not seen that test result. The plaintiff alleged intentional spoliation of evidence against the primary care physician (PCP). The plaintiff claimed that the motive for intentional spoliation was so that the PCP could claim it was a systems error in which the lab did not send the result back to the office.
The plaintiff proved at trial, however, that the result had been received in the office, that there were in fact 2 separate copies of the report sent to the office, and that the paper had not been misfiled or lost. Plaintiff argued that there was a strong inference that it was intentionally removed from the chart. The plaintiff put forward evidence that this was the only instance of a test result going missing from their office, let alone 2 separate copies. The plaintiff demonstrated the absurdity of any explanation other than intentional spoliation, given that it could not be a mere coincidence that this missing result happened to be the only significantly abnormal test result the patient ever had, which also was never reported to him.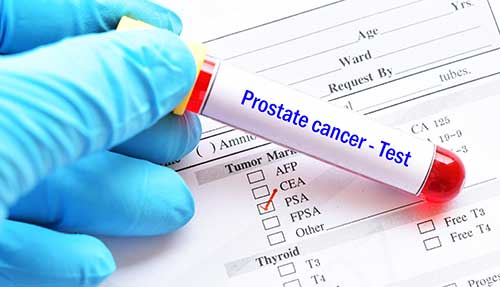 Was Your Prostate Cancer Discovered Too Late?
Lubin & Meyer's prostate cancer lawyers may be able to help you. We represent individuals and families in Massachusetts, New Hampshire and Rhode Island.
Read our prostate cancer information page...
---
The defense focused its case on causation, claiming that the biology of the decedent's cancer was among the most aggressive forms of prostate cancer. The defense expert testified about his extensive qualifications in the area of prostate cancer. He testified that the decedent's prostate cancer at diagnosis was more advanced than any case he had seen in more than 30 years and that it would be biologically impossible for his cancer to have not already been metastatic at the time of his earlier abnormal PSA test result. The defense expert testified that the patient's outcome would have been the same result regardless of whether a diagnosis was made 16 months earlier.
Plaintiff's counsel cross-examined the expert on prior statements in his own medical literature regarding the benefits of early diagnosis and used the expert's own doubling time analysis to show how much less cancer the decedent would have had if he had been diagnosed 16 months earlier.
Settlement discussions during trial began after the defendant conceded causation during plaintiff's counsel's cross-examination. Settlement during trial was $2 million. (Essex County Superior Court)
Lubin & Meyer represented the plaintiff in this medical malpractice wrongful death lawsuit.
---
Other recent prostate cancer cases:
$4.5 Million Settlement - Failure to follow up on abnormal PSA result leads to prostate cancer death
$2.84 Million Verdict - Urologist decides elevated PSA is benign, fails to diagnose prostate cancer (Gleason 9).
$1 Million Settlement - Lawsuit claims doctor was negligent by failing to refer patient to a urologist for a biopsy after elevated PSA tests, and failure to repeat prostate cancer screening annually.
$1 Million Settlement - Wrongful death lawsuit involving a 58 year-old man who died during a prostatectomy following misdiagnosed prostate cancer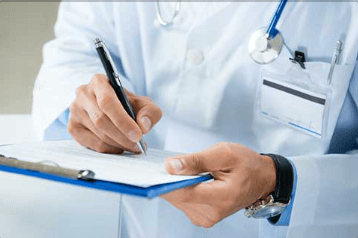 See our Patient Safety Blog post:
As Prostate Cancer Screenings Have Decreased; Advanced Cancers Have Skyrocketed
Learn more: How To Determine Medical Malpractice in Cancer Cases
---
Questions about a failure to diagnosis prostate cancer?
Do you have questions about a possible medical malpractice case involving a delay or failure to diagnose prostate cancer or another cancer?
Contact Us - There is no fee or cost to you to have your case evaluated by our qualified medical malpractice attorneys. Call 800-866-2889 to speak with an attorney today.
Lubin & Meyer PC - Boston's Innovative Leader in Medical Malpractice and Personal Injury Law
Our medical malpractice lawyers are licensed to practice in: Massachusetts, New Hampshire and Rhode Island.
---
Return to: Verdicts & Settlements archive
Return to: Lubin & Meyer home page