$4.5 Million for Failure To Diagnose Prostate Cancer
2020 Medical Malpractice Case Report
By Attorney Robert M. Higgins

PCP's failure to act on abnormal PSA test and perform additional screening results in advanced prostate cancer and death
In February 2012, the decedent went for an annual physical exam with the defendant PCP. Among other health maintenance testing, the decedent had a prostate exam and his PSA drawn to check for prostate cancer. The result of the PSA draw was abnormal at 6.07 (normal range 0.0 – 4.0).
The defendant never told the decedent of this abnormal value and no referral to a urologist was made. The decedent returned in 2013, 2014, 2015 for annual physical exams. The defendant never mentioned the abnormal PSA from 2012 at any of these visits. Further, the defendant failed to perform PSA testing at any of these exams.
In 2016, the plaintiff injured his back while skiing. He underwent an MRI which showed lesions on his spine and in his lymph nodes which were concerning for cancer. The defendant ordered labs in an attempt to determine the cause of these abnormalities including a PSA test. The decedent's PSA level came back severely elevated at 3,832 indicating advanced prostate cancer. The decedent underwent an extensive cancer work-up which determined that the cancer found in his lymph nodes and spine had spread from his prostate. While being evaluated for treatment of his prostate cancer, the decedent and his wife were informed, for the first time, that his PSA had been abnormal in 2012 and that nothing was done about that value at the time.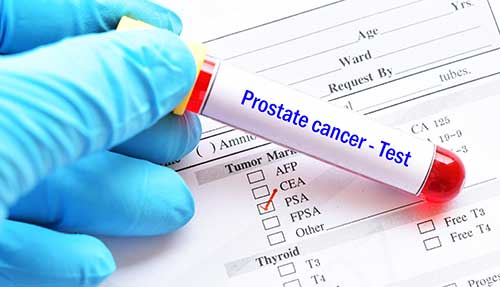 Was Your Prostate Cancer Discovered Too Late?
Lubin & Meyer's prostate cancer lawyers may be able to help you. We represent individuals and families in Massachusetts, New Hampshire and Rhode Island.
Read our prostate cancer information page...
---
The decedent was started on hormone therapy with the goal of controlling the spread of the cancer but he was informed it would not cure his cancer. Unfortunately, the decedent passed away in March 2019 at the age of 59. The plaintiff retained expert witnesses who were expected to testify that the defendant was negligent in failing to follow-up on the decedent's abnormal PSA in 2012. Had that occurred, the decedent would have been sent to a urologist, his cancer would have been diagnosed and treated before it spread to his lymph nodes and spine and he would not have died. The case settled for $4,500,000 after the deposition of the decedent's wife and before the defendant was deposed.
Lubin & Meyer attorneys Andrew C. Meyer and Robert M. Higgins represented the plaintiff in this medical malpractice wrongful death lawsuit.
---
Other recent prostate cancer cases:
$2.84 Million Verdict - Urologist decides elevated PSA is benign, fails to diagnose prostate cancer (Gleason 9).
$1 Million Settlement - Lawsuit claims doctor was negligent by failing to refer patient to a urologist for a biopsy after elevated PSA tests, and failure to repeat prostate cancer screening annually.
$1 Million Settlement - Wrongful death lawsuit involving a 58 year-old man who died during a prostatectomy following misdiagnosed prostate cancer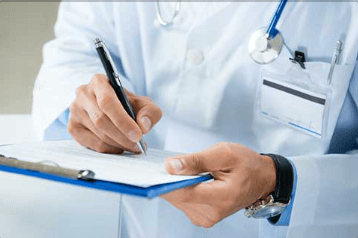 See our Patient Safety Blog post:
As Prostate Cancer Screenings Have Decreased; Advanced Cancers Have Skyrocketed
Learn more: How To Determine Medical Malpractice in Cancer Cases
---
Questions about a failure to diagnosis prostate cancer?
Do you have questions about a possible medical malpractice case involving a delay or failure to diagnose prostate cancer or another cancer?
Contact Us - There is no fee or cost to you to have your case evaluated by our qualified medical malpractice attorneys. Call 800-866-2889 to speak with an attorney today.
Lubin & Meyer PC - Boston's Innovative Leader in Medical Malpractice and Personal Injury Law
Our medical malpractice lawyers are licensed to practice in: Massachusetts, New Hampshire and Rhode Island.
---
Return to: Verdicts & Settlements archive
Return to: Lubin & Meyer home page