Failure to Screen for Prostate Cancer: $2.84M Verdict
2016 Medical Malpractice Trial Report
Urologist decides elevated PSA is benign, fails to diagnose prostate cancer (Gleason 9)
In 2004, the decedent was seen by the defendant urologist for an elevated PSA of 5.8 (normal range is 0.0 to 4.0). A biopsy was ordered and promptly performed at that time. It was negative for prostate cancer. At his follow up appointment on 12/7/04, his PSA was normal at 3.9. His PSA levels remained stable for the next two years. However, on December 10, 2007, his PSA was 5.7. The defendant examined the decedent and decided that his PSA was similar to what it was in 2004 and did not order or offer a biopsy. Annual follow up of the PSA was his proposed treatment plan.
The decedent returned to the urologist's office on April 7, 2008 due to the onset of urinary symptoms. At that visit, a physician's assistant recognized the risk of prostate cancer, but was unable to order a biopsy without a physician ordering it. The PA consulted the defendant urologist, who again decided that a biopsy should not be ordered.
---
See more recent related cases: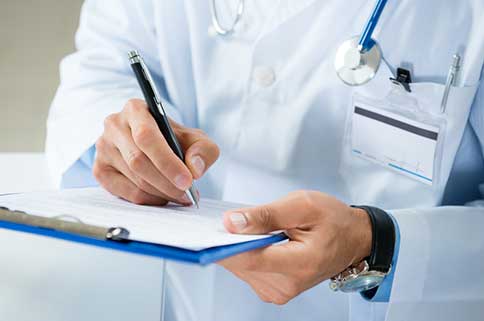 Failure to Screen and Treat Prostate Cancer: $1 Million Settlement
Lawsuit claims doctor was negligent by failing to refer patient to a urologist for a biopsy after elevated PSA tests, and failure to repeat screening annually.

PSA Test Results Withheld—Prostate Cancer Diagnosis Delay: $2 Million
Prostate Cancer Death: Elevated PSA Test Result Withheld for 16 Months

---
Despite multiple visits and urinary symptoms that followed, the defendant did not order another PSA in follow up until 7/17/08, at which time it was 26.5. The defendant thought that this PSA could be ignored because he thought it was due to multiple invasive manipulations and catheter usage the decedent had recently had. It was not until 3/09, when the decedent was treated by another physician, that he was finally diagnosed with aggressive Gleason 9 score prostate cancer that had spread to his lymph nodes and bones.
Plaintiff's expert testified that the plaintiff's elevated PSA of 5.8 and later 26.5 required a biopsy to be recommended and the risks of prostate cancer discussed with the patient. The defendants denied that a biopsy was indicated given the previous negative biopsy with a nearly identical PSA elevation and benign reasons for the elevation. The defendant's also claimed that Gleason 9 prostate cancers are aggressive and would have been incurable even if a biopsy had been done. However, the jury heard evidence that early Gleason 9 prostate cancers can be cured and are more amenable to long term survival, but that such cancers diagnosed late, as here, have poor outcomes. Indeed, the decedent fought his cancer, but it was so advanced at that time that he died on 8/29/10 at the age of 67.
Jury verdict: $2,847,524.00
Medical Malpractice / Wrongful Death Case
Middlesex Superior Court

Attorneys Andrew C. Meyer Jr. and Adam Satin represented the plaintiff in this lawsuit.
---
Questions about a failure to screen or a delay in diagnosis of prostate cancer?
Do you have questions about a possible medical malpractice claim?
Contact Us - There is no fee or cost to you to have your case evaluated by our prostate cancer lawyers. Call 800-866-2889 to speak with an attorney today.
Lubin & Meyer PC - Boston's Innovative Leader in Medical Malpractice and Personal Injury Law
Our medical malpractice lawyers are licensed to practice in: Massachusetts, New Hampshire and Rhode Island.
---
Return to: Verdicts & Settlements - medical malpractice case archive