Maternal Death Lawsuit: $12M Settlement, Mother Dies Following Childbirth
2019 Medical Malpractice Trial Report
By Attorney Robert M. Higgins
September 10, 2019
Hampden Superior Court
Death of 34-year-old mother shortly after giving birth brings quick settlement after mediation
The decedent presented to the defendant hospital for induction of labor for the birth of her first child on 2/12/18. She arrived at approximately 6:30 a.m. Upon arrival, she was found to have elevated blood pressures consistent with severe preeclampsia. Per the hospital's own policy, this diagnosis of preeclampsia made her a high-risk pregnancy and required immediate transfer out to a Level III hospital. Instead, the decedent was admitted for induction of labor.
$12 MILLION SETTLEMENT: Lubin & Meyer's Rob Higgins and Krysia Syska secure settlement for family of 34-year-old woman who died shortly after childbirth. https://t.co/3W08cJXV52 #maternaldeath #medicalmalpractice #settlement #medmal #maternalmortality pic.twitter.com/9ZMunDQQ3u

— Lubin & Meyer PC (@LubinandMeyer) September 9, 2019
By 8:30 a.m., the providers have started her on Pitocin despite the fact that the decedent had very low blood pressure and her oxygen saturations levels were low. Her blood pressure remained low and finally at 10:45 a.m. the nursing staff notified the Nurse Midwife on-call. The decedent told the Nurse Midwife that she had significant chest pressure and that it was getting harder for her to breathe effectively. The Nurse Midwife took no action and told the decedent to continue with the induction of labor.
The decedent went through the induction throughout the remainder of the day. She continued to have need for oxygen and her blood pressure remained low. Nobody from the nursing or medical staff made any inquiries about transferring the decedent out to a higher level of care.
The following morning, on 2/13/18, the decedent began to have nausea and vomiting. There was no indication that any medical doctor evaluated the decedent. Rather, an order for anti-nausea medication was placed. By 2:30 p.m., the induction of labor with Pitocin was still taking place. Along with her low blood pressure and need for oxygen, the decedent's heart began to elevate. It was finally decided that a cesarean section needed to be performed.
At 4:00 p.m. a healthy baby girl was delivered. However, the decedent lost over 1000 ml of blood during the delivery – clear evidence that she had suffered an obstetrical hemorrhage. However, the delivering obstetrician treated it as normal blood loss. The decedent was allowed to spend time holding her baby despite the fact that she was noted to be passing large blood clots vaginally.
---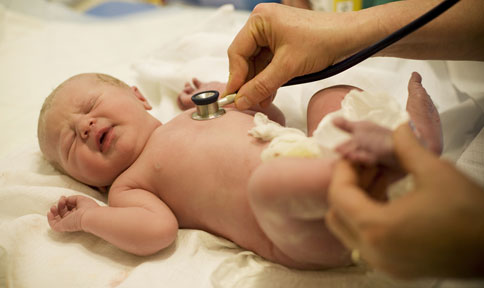 Learn more about:
Boston's Birth Injury Law Firm
Read about other significant birth injury verdicts and settlements and how our medical malpractice lawyers may be able to help you.

Other recent maternal death cases:
Death of Mother and Infant in Delivery Gone Wrong: $2.95 Million Settlement

$4 Million Maternal Death Lawsuit: Failure To Monitor Preclampsia
Also see our Patient Safety Blog posts:
Mothers Dying in Childbirth — A Preventable Tragedy
$35.4 Million Verdict in Mother's Childbirth Stroke Case Upheld on Appeal

---
Once in her hospital room, the decedent continued to pass blood clots. She had low blood pressure, an elevated heart rate and told the nursing staff that she did not feel right. By 6:30 p.m., she was complaining of chest pain and she was vomiting regularly. By 7:30 p.m., she was noted to be vomiting non-stop and said that her chest discomfort was worsening and told the nurses she was very cold. In response to these complaints, the physician caring for the decedent ordered Tums.
At 8:13 p.m., a rapid response code was called for a blood pressure of 80/66, an oxygen saturation of 73%, and an irregular heart rhythm. An EKG was finally performed at 8:21 p.m. and it revealed an acute myocardial infarction. The decedent then had what appeared to be seizure activity, for which she was given Ativan. She suffered a respiratory arrest followed by cardiac arrest. She was intubated after three attempts and went into ventricular fibrillation followed by pulseless electrical activity. She was pronounced dead at 9:12PM leaving behind a husband and 1-day old baby.
After the death, it was determined that the hospital had violated many of its own policies and procedures during the care of the decedent. The plaintiff expected to be able to show that the defendant hospital was negligent in failing to transfer the decedent immediately after arrival. As the hospital was not credentialed to care for high-risk patients, many of the providers did not know how to care for a high-risk patient like the decedent. Had the proper care been provided, the decedent would have been transferred immediately upon arrival, her baby would have been delivered on 2/12/18, her preeclampsia would have been treated, she would not have suffered a respiratory and cardiac arrest and her death would have been prevented.
The case settled for $12,000,000 shortly after mediation, before filing suit.
Lubin & Meyer represented the plaintiff in this lawsuit: Andrew C. Meyer, Jr., Robert M. Higgins, and Krysia J. Syska.
---
Questions about childbirth injuries?
Do you have questions about improper care of mother or baby before, during or after delivery in MA, NH or RI?
Contact Us - There is no fee or cost to you to have your case evaluated by our qualified birth injury lawyers. Call 800-866-2889 to speak with an attorney today.
Lubin & Meyer PC - Boston's Innovative Leader in Medical Malpractice and Personal Injury Law
Our medical malpractice lawyers are licensed to practice in: Massachusetts, New Hampshire and Rhode Island.
---
Return to: Verdicts & Settlements archive
Return to: Lubin & Meyer home page
---
Explore our Patient Safety Resource Center
When is a bad medical experience considered medical malpractice, and how do you report a medical error?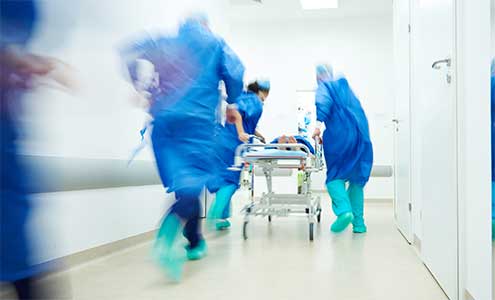 Maternal health: What expectant mothers need to know to properly advocate for themselves during pregnancy and delivery.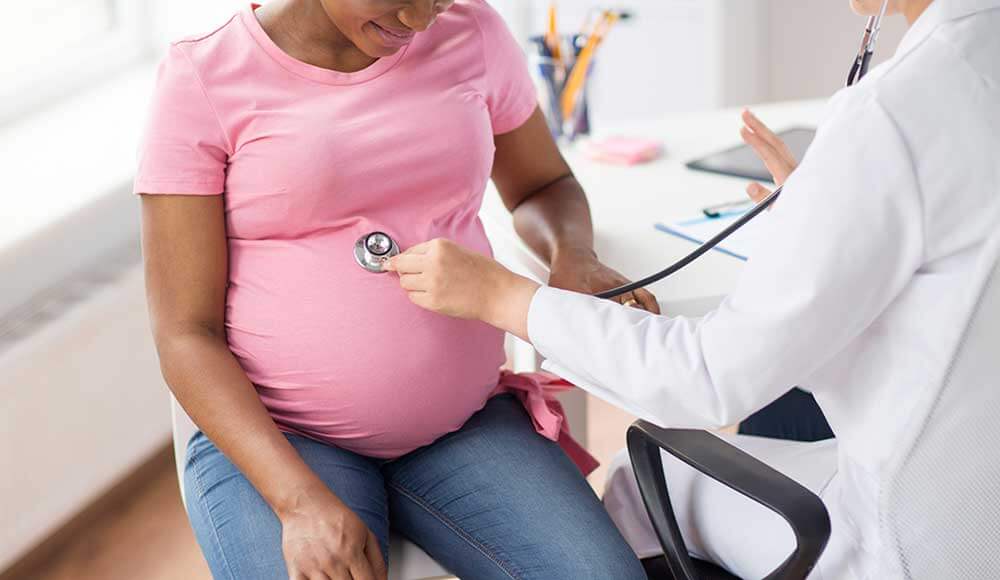 For more articles like this, go to our Patient Safety Resource Center >
---