Mother Dies After Delivery: $4 Million Settlement
2020 Medical Malpractice Trial Report
By Attorney Robert M. Higgins
Maternal Mortality / Wrongful Death Lawsuit
Failure to diagnose HELLP syndrome in pregnant woman with preclampsia causes uncontrolled bleeding, cardiac arrest and death shortly after emergency cesarean section
Case background
The patient was expecting the birth of her first child. She presented to the hospital on the morning of 10/25 16 for induction of labor due to preeclampsia. On exam, her blood pressures were elevated but otherwise she was healthy and all her lab work done that afternoon came back reassuring at this point in time. The labs (specifically a CBC and liver function tests) were drawn to make sure she was not developing HELLP syndrome, which is the most severe form of preeclampsia and can lead to serious bleeding complications. Proper care was to repeat the labs every 6 hours.
Repeated labs to monitor preeclampsia did not happen
Throughout the remainder of 10/25, the decedent's blood pressures were very elevated and trending upwards. None of the defendant obstetricians involved in the care that day ordered repeat lab work. One of the defendants wrote a note that evening indicating she would place an order for repeat labs the morning of 10/26 but she never placed the order.
---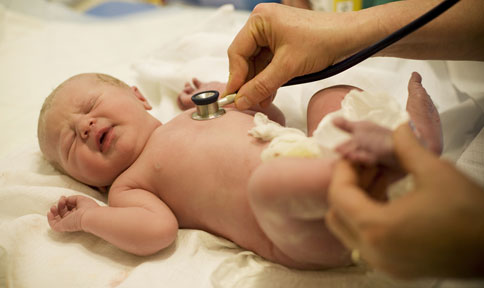 Learn more about:
Boston's Birth Injury Law Firm
Learn about Lubin & Meyer lawyers' extensive experience representing children and mothers who have experienced injuries related to childbirth...
Information page:
Maternal Mortality: What Expectant Mothers Need To Know To Properly Advocate for Themselves During Pregnancy
Related Patient Safety Blog posts:
Mothers Dying in Childbirth — A Preventable Tragedy
$35.4 Million Verdict in Mother's Childbirth Stroke Case Upheld on Appeal

---
Severely elevated blood pressure went untreated
Throughout the day on 10/26, the decedent's blood pressure was running in the range on 165/100. Despite these severely elevated readings, none of the defendant obstetricians caring for her that day ordered repeat labs. Further, the decedent also did not receive any medications to reduce her blood pressures.
Patient experiences uncontrolled bleeding and cardiac arrest
Around 9:00, the decedent was given an epidural for pain. When placed, she started to have abnormal bleeding (a sign of HELLP syndrome). An emergency cesarean section was called to deliver the baby. The decedent was noted to be very pale, blood-tinged urine was noted and she started to bleed from her mouth. Immediately after delivery, the decedent's blood pressure started to drop and she was bleeding vaginally. She was determined to be in DIC (uncontrolled bleeding) and was started on massive blood transfusions. She went into cardiac arrest and she passed away at 11:07. Her death was from massive bleeding as a result of severe preeclampsia.
Plaintiff claims negligence to diagnose HELLP syndrome
The plaintiff retained medical experts who were of the opinion that the defendants were negligent in failing to get repeat labs every 6 hours. Had they done that, the decedent's HELLP syndrome would have been diagnosed and she would have delivered hours sooner and that would have prevented her death.
The defendants were prepared to present experts to say that the defendants acted appropriately and this death was a tragic event that can occur during pregnancy without anybody being at fault.
The case settled for $4,000,000.

Lubin & Meyer represented the plaintiff in this lawsuit: Andrew C. Meyer, Jr. and Robert M. Higgins.
---
Questions about maternal injuries or maternal death?
Do you have questions about improper care of mother or baby before, during or after delivery in MA, NH or RI?
Contact Us - There is no fee or cost to you to have your case evaluated by our qualified birth injury attorneys. Call 800-866-2889 to speak with an attorney today.
Lubin & Meyer PC - Boston's Innovative Leader in Medical Malpractice and Personal Injury Law
Our medical malpractice lawyers are licensed to practice in: Massachusetts, New Hampshire and Rhode Island.
---
Return to: Verdicts & Settlements archive
Return to: Lubin & Meyer home page