Death of Mother and Infant in Delivery Gone Wrong: $2.95 Million Settlement
2021 Medical Malpractice Trial Report
By Attorney Krysia J. Syska
October 2021
Worcester Superior Court
Lawsuit claims failure to recognize fetal distress resulting in uterine rupture and maternal/fetal deaths
Maternal Death Case Summary
Woman presents to hospital at term. Despite deceleration in fetal heart rate, obstetrician was not notified and continued plan for vaginal birth. Upon patient's complaint of pain and blood, the obstetrician ordered a c-section. A ruptured uterus was discovered, baby resusitated and later died. Mother died from her injuries and massive bleeding.
Pregnant Woman Presents to Hospital
5/5/16, plaintiff's decedent presented to hospital in labor. She was at term. Defendant Obstetrician was consulted immediately and determined that delivery was not imminent. Pitocin was initiated and by 10:08 p.m. she was fully dilated.
At change of shift the defendant labor nurse noted that the FHR was 120 with moderate variability, accelerations, and no decelerations. Pitocin continued to run.
Fetal Heart Rate Shows Late Decelerations
5/6/16 at 12:45a.m., the nurse noted no accelerations, and late decelerations. An IV fluid bolus was administered. She repositioned the patient and applied oxygen. At 1:00a.m., the patient vomited and started to push. Decelerations in the FHR continued. At 1:30a.m., the defendant again noted late decelerations. She applied oxygen and changed the patient's position without improvement in the FHR. Late decelerations continued until 2:00a.m.
Expert Testimony
Plaintiff's obstetrical expert reviewed the tracings and opined that by 2:00a.m. a cesarean section delivery was required due to what was a non-reassuring pattern. The expert also opined that the labor nurse was required to notify the obstetrician which she failed to do.
---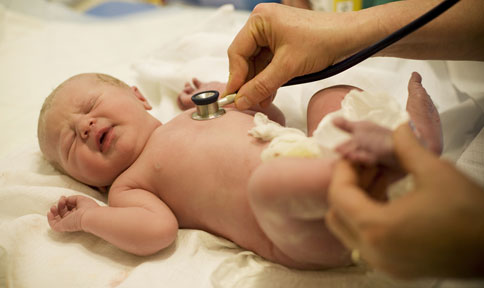 Learn more about:
Boston's Birth Injury Law Firm
Read about other significant birth injury verdicts and settlements and how our medical malpractice lawyers may be able to help you.

Also see our Patient Safety Blog posts:
Mothers Dying in Childbirth — A Preventable Tragedy
$35.4 Million Verdict in Mother's Childbirth Stroke Case Upheld on Appeal

---
Failure To Respond
The defendant obstetrician testified at deposition that she expected notification when the FHR pattern did not respond to nurse's resuscitation measures. At 2:25a.m., decedent was pushing with late decelerations. The obstetrician noted a Category II tracing but did not move to deliver despite inadequate progress in labor, a nonreassuring tracing and vaginal delivery remote. Decelerations continued despite oxygen, IV bolus and position changes.
At 3:00a.m. decedent experienced increased pain requiring redosing of the epidural. At 3:30a.m., the obstetrician was notified of the pain, which was difficult to control. An examination at the bedside revealed blood and a STAT cesarean section was ordered for possible abruption.
Catastrophic Injuries Resulting in Death of Mother and Baby
At the time of incision, the baby was outside of the uterus. She was delivered immediately with Apgar's of 1,1, and 1. Resuscitation was performed and she was transferred to a Level 3 NICU. Massive destruction due to the uterine rupture had caused significant maternal injury including rupture of the bladder and pelvic wall. The bleeding was extensive.
At 4:04a.m., Code Blue was called. A level 3 hemorrhage protocol was invoked however the patient was already in DIC. Urology and general surgery were called to assist. The patient was transferred at 8:30a.m. However, when she reached the OR at the tertiary care center her aorta was completely flaccid.
Cause of death was noted to be massive exsanguination due to uterine rupture. The decedent's baby girl died five days later. Her cause of death was cardiorespiratory failure and hypoxic ischemic encephalopathy.
Case Settled via Mediation for $2,950,000.00
The claim was mediated in October with resolution in the amount of Two Million Nine Hundred Fifty Thousand dollars. Defense claimed the uterine rupture was totally unpredictable and they properly managed the situation with the available resources in a community Level 1 hospital.
Lubin & Meyer represented the plaintiff in this lawsuit: Andrew C. Meyer, Jr. and Krysia J. Syska.
---
Questions about childbirth injuries?
Do you have questions about improper care of mother or baby before, during or after delivery in MA, NH or RI?
Contact Us - There is no fee or cost to you to have your case evaluated by our qualified birth injury lawyers. Call 617-720-4447 to speak with an attorney today.
Lubin & Meyer PC - Boston's Innovative Leader in Medical Malpractice and Personal Injury Law
Our medical malpractice lawyers are licensed to practice in: Massachusetts, New Hampshire and Rhode Island.
---
Return to: Verdicts & Settlements archive
Return to: Lubin & Meyer home page
---
Explore our Patient Safety Resource Center
When is a bad medical experience considered medical malpractice, and how do you report a medical error?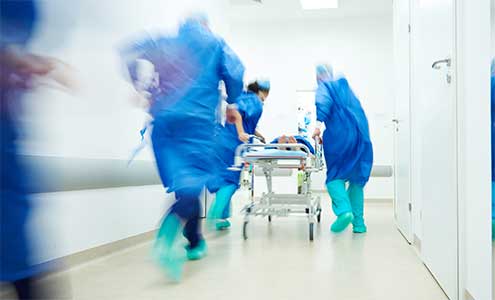 Maternal health: What expectant mothers need to know to properly advocate for themselves during pregnancy and delivery.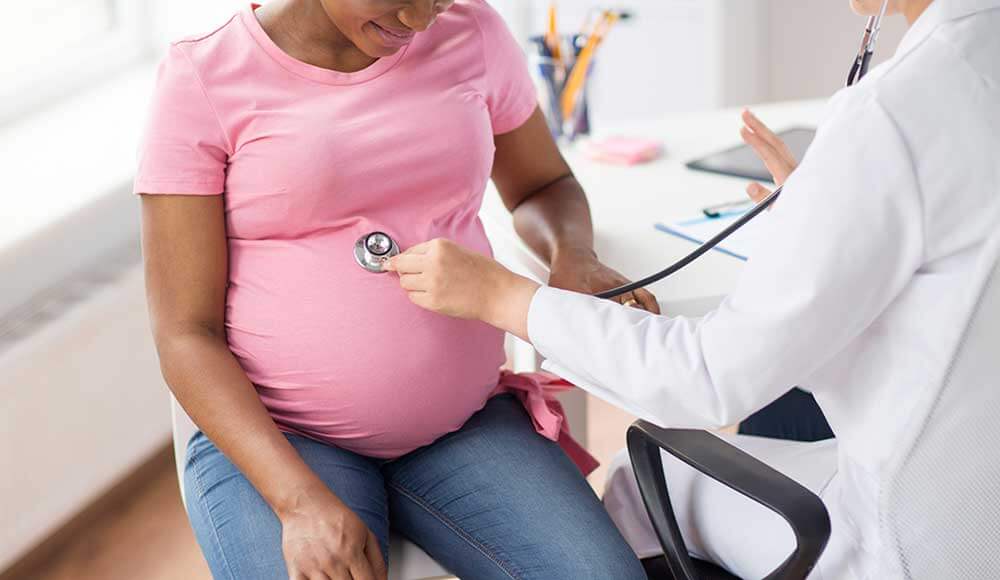 For more articles like this, go to our Patient Safety Resource Center >
---