57-year-old man with metastatic prostate cancer wins $825,000 malpractice settlement
2003 Medical Malpractice Settlement Report
The plaintiff is now 67 years old and has metastatic prostate cancer. The defendant urologist provided care to the plaintiff from 1990 to 1997. During those years, the plaintiff's PSA level doubled. The defendant never performed ultrasound or biopsy. In 1998, another physician remeasured the PSA, ordered ultrasound and biopsy and the cancer was detected. The plaintiff claims that the defendant rendered substandard care allowing his cancer to grow and spread to a stage where it is no longer curable. The defendant claims that his care was appropriate at all times.
In May 1990, the plaintiff was referred to the defendant urologist with complaints of frequent urination. The defendant diagnosed the plaintiff with prostatitis. Over the next several years, the plaintiff complained to the defendant of urgency incontinence, leaking and frequency. The defendant prescribed various medications with little lasting effect. In 1992, the defendant measured the plaintiff's PSA (prostate specific antigen) level and found it to be 1.9. For almost four years, the plaintiff continued to experience urinary difficulties, suggestive of prostate involvement. In July 1996, the defendant made a notation in the patient's chart that it was "all crap" but repeated PSA testing, which had increased to 4.0. The plaintiff's complaints persisted and in late 1997, the defendant retired.
---
See more recent related cases: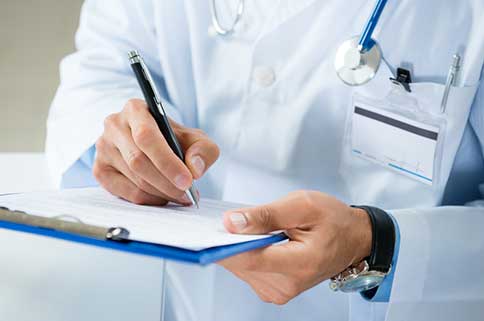 Failure To Act on Abnormal PSA Test, Perform Additional Screening: $4.5 Million Settlement
PCP never mentioned abnormal PSA result and made no referral to urologist.
Failure to Screen and Treat Prostate Cancer: $1 Million Settlement
Lawsuit claims doctor was negligent by failing to refer patient to a urologist for a biopsy after elevated PSA tests, and failure to repeat screening annually.

Failure to Screen for Prostate Cancer: $2.84 Million Verdict
Urologist decides elevated PSA is benign, fails to diagnose prostate cancer (Gleason 9)

PSA Test Results Withheld—Prostate Cancer Diagnosis Delay: $2 Million
Prostate Cancer Death: Elevated PSA Test Result Withheld for 16 Months

---
In December 1997, the plaintiff presented to a new urologist, who obtained a PSA level of 3.5 and noted that this was "very elevated: for a 51-year-old man. In January 1998, the plaintiff underwent ultrasound with biopsies and was diagnosed with moderately and poorly differentiated adenocarcinoma of the prostate. In April 1999, the plaintiff was diagnosed with metastatic prostate carcinoma.
The plaintiff's contention is that a doubling of the PSA in a man with urinary symptoms is suggestive of prostate cancer. The plaintiff's claim is that the defendant rendered substandard care when he failed to offer ultrasound and biopsy in 1996 when the plaintiff's symptoms persisted and his PSA level doubled. The plaintiff's claim is that ultrasound and biopsy in 1996 would have detected the cancer at a curable stage, before metastasis. The plaintiff claims that as a direct result of the defendant's negligence his cancer has spread and he will likely die from metastatic prostate cancer.
Attorneys for Lubin & Meyer represented the plaintiff in this prostate cancer lawsuit.
Was Your Prostate Cancer Discovered Too Late?
Learn more about when delayed screening or failure to screen or treat prostate cancer can lead to advanced prostate cancer and may be considered medical malpractice on our prostate cancer information page.

---
Questions about prostate cancer and medical malpractice?
Do you have questions about a possible medical malpractice claim related to the failure to diagnose or a delay in the diagnosis or treatment of cancer?
Contact Us - There is no fee or cost to you to have your case evaluated by our qualified prostate cancer lawyers. Call 800-866-2889 to speak with an attorney today.
Lubin & Meyer PC - Boston's Innovative Leader in Medical Malpractice and Personal Injury Law
Our medical malpractice lawyers are licensed to practice in: Massachusetts, New Hampshire and Rhode Island.
---
Return to: Verdicts & Settlements - medical malpractice case archive