The Best Lawyers: Personal Injury
Published by Boston Magazine
Boston's Top Lawyers — Beyond a Reasonable Doubt
by Elaine McArdle
[Excerpt]
We wanted to find the best lawyers in Boston who represent typical people with typical legal needs.
We interviewed hundreds of lawyers, judges, clients, and others in the legal system.
Our sources were remarkably candid with us. They told us which attorneys they think are the best and which are past their prime. Which deserve their golden reputations and which don't. Which are popular with other lawyers but rude to, or neglectful of, their clients. When a lawyer was recommended for our list, we checked out his or her professional credentials. Is he or she a member of the American College of Trial Lawyers, the top one percent of trial lawyers in the country?
Does he or she lecture on the law to other lawyers?
The lawyers listed here meet three criteria: They're very good at what they do. They're ethical. And they meet that elusive third measure of quality, customer satisfaction. More than mere technicians, they're counselors who care. If they leave clients in tears or don't return phone calls, you won't find them on this list-no matter how famous they are.
Personal Injury

Year in and year out, no one comes close in the big-verdict tally to Meyer, a silver-haired whirl of energy who bears a resemblance to Steve Martin.
"We're in first place — there's nobody in second, third, or fourth", Meyer, 53, says with a laugh. But he means it. In the past 10 years, Meyer, an obsessive student of the art of jury trials, has landed in excess of $95 million in verdicts (including a record-breaking $30 million verdict in 1992 for a brain-damaged child) and another $150 million in settlements.
This at a firm made up largely of alumni of his alma mater, Suffolk University Law School. "We're no Ivy Leaguers," says Meyer. "We're more scrappy."
Call: 617-720-4447
---
Recent related news: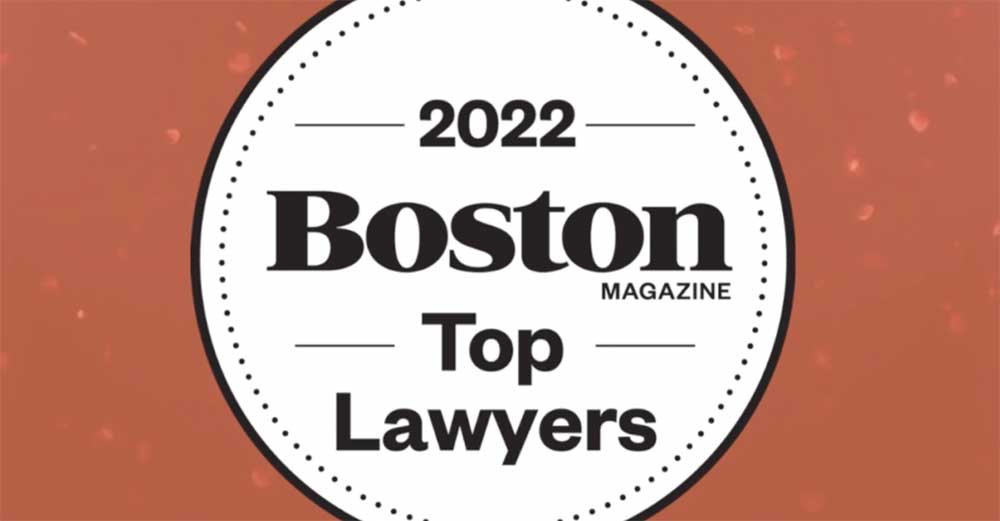 December 2022: With seven of its attorneys selected in the Top Lawyers List in Boston magazine, Lubin & Meyer is the firm with the most attorneys recognized in areas of personal injury law.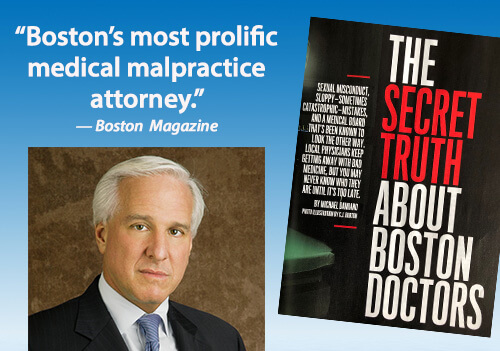 June, 2019: Boston Magazine calls Andrew Meyer "patients' last recourse against dangerous doctors. Read more...
---
Also:
Attorneys Andrew C. Meyer Jr. and William J. Thompson have been selected for inclusion in the 2022 edition of The Best Lawyers in America in the area of Personal Injury Litigation.


Lubin & Meyer has received two Boston Tier One Best Law Firms rankings in Personal Injury Litigation - Plaintiffs and Medical Malpractice Law - Plaintiffs.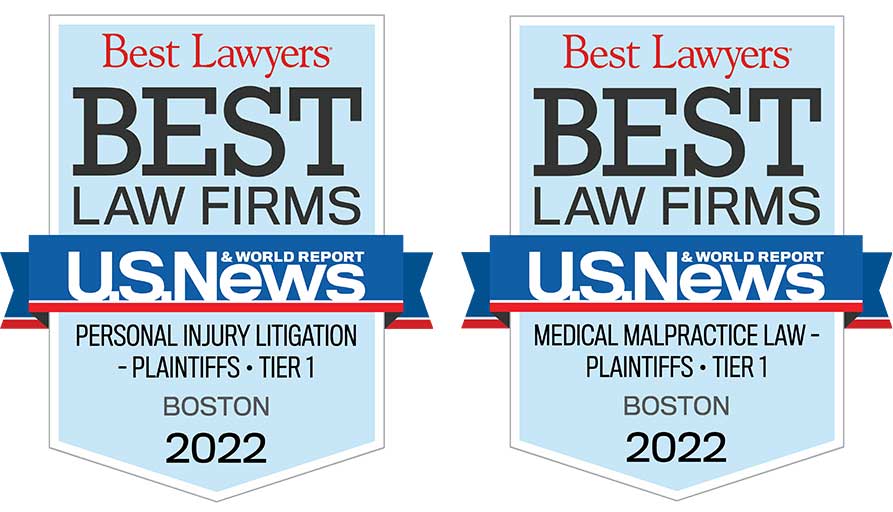 Meyer has been listed annually by The Best Lawyers in America® since 1995 in the practice areas of Personal Injury Litigation and Medical Malpractice Law.
Return to News index