Prostate Cancer Diagnosis Delay: $2 Million Settlement in Massachusetts
2020 Medical Malpractice Case Report
By Attorney Adam R. Satin
Prostate Cancer Diagnosis Delay
PCP fails to inform patient of elevated PSA results refer him to urologist for further evaluation, prostate biopsy
This medical malpractice claim involves a delay in diagnosis and treatment of prostate cancer. The plaintiff was 63 years old when he began seeing the defendant as his new primary care physician (PCP). The defendant physician ordered a PSA test at that first visit, which yielded an abnormal result of 17.6 (normal = 0-4). On the very same day, the defendant repeated the PSA test, which resulted at 18.46.
A few months later, the plaintiff returned to see the defendant. In his notes, the defendant acknowledged one of the plaintiff's two abnormal PSA results from the prior visit. The defendant attributed the abnormal value to the plaintiff's need to "hold his urine for long times at work." Approximately 6 months later, the plaintiff returned to see the defendant in follow up for, among other things, the elevated PSA. The defendant again acknowledged the plaintiff's previously elevated PSA and ordered a repeat PSA. The result was 43.15. However, there is no indication that the defendant informed the patient of the elevated PSA level or that he referred the plaintiff to a urologist for further evaluation including prostate biopsy.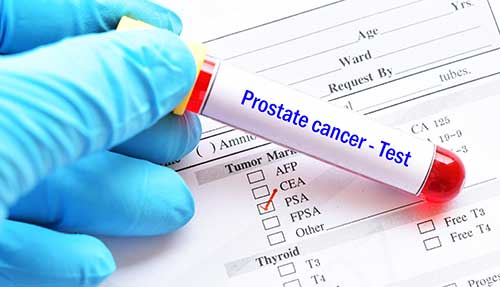 Was Your Prostate Cancer Discovered Too Late?
Lubin & Meyer's prostate cancer lawyers may be able to help you. We represent individuals and families in Massachusetts, New Hampshire and Rhode Island.
Read our prostate cancer information page...
---
Fourteen months after the original elevated PSA, the plaintiff presented to urgent care with urinary symptoms and was referred to urologist. The urologist ordered a PSA. That PSA yielded an abnormal value of 71.98. During his staging workup, the plaintiff was found to have metastatic prostate cancer in his lymph nodes and bones. The pathology revealed a Gleason score of 9 (4+5), which is high grade disease that carries a poor prognosis. Although, the plaintiff can try to prolong his life with treatment, his cancer is incurable and he will eventually die from it.
The defense was prepared to defend the claim by arguing that the original PSA, combined with the high grade Gleason score, meant that the plaintiff was overwhelmingly likely to have had metastatic disease before the original elevated PSA result taken 14 months earlier. However, the plaintiff was prepared to provide urologic support for the claim that the delay did in fact worsen the decedent's prognosis and pointed to the egregious nature of the defendant's repeated failures over time.
Moreover, plaintiff's counsel unambiguously signaled to the defense that, upon the plaintiff's death, which was likely to happen during the pendency of the litigation, claims for gross negligence leading to a wrongful death would be pursued, exposing the defendants to punitive damages.
The case settled for $2,000,000.
Lubin & Meyer attorneys Andrew C. Meyer and Adam R. Satin represented the plaintiff in this medical malpractice wrongful death lawsuit.
---
Other recent prostate cancer cases:
$2.84 Million Verdict - Urologist decides elevated PSA is benign, fails to diagnose prostate cancer (Gleason 9).
$1 Million Settlement - Lawsuit claims doctor was negligent by failing to refer patient to a urologist for a biopsy after elevated PSA tests, and failure to repeat prostate cancer screening annually.
$1 Million Settlement - Wrongful death lawsuit involving a 58 year-old man who died during a prostatectomy following misdiagnosed prostate cancer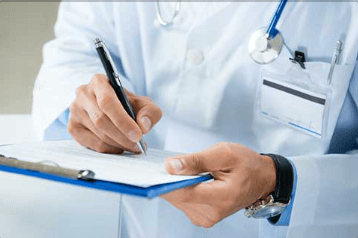 See our Patient Safety Blog post:
As Prostate Cancer Screenings Have Decreased; Advanced Cancers Have Skyrocketed
Learn more: How To Determine Medical Malpractice in Cancer Cases
---
Questions about a failure to diagnosis prostate cancer?
Do you have questions about a possible medical malpractice case involving a delay or failure to diagnose prostate cancer or another cancer?
Contact Us - There is no fee or cost to you to have your case evaluated by our qualified medical malpractice attorneys. Call 800-866-2889 to speak with an attorney today.
Lubin & Meyer PC - Boston's Innovative Leader in Medical Malpractice and Personal Injury Law
Our medical malpractice lawyers are licensed to practice in: Massachusetts, New Hampshire and Rhode Island.
---
Return to: Verdicts & Settlements archive
Return to: Lubin & Meyer home page