Medical Malpractice Attorneys - New Hampshire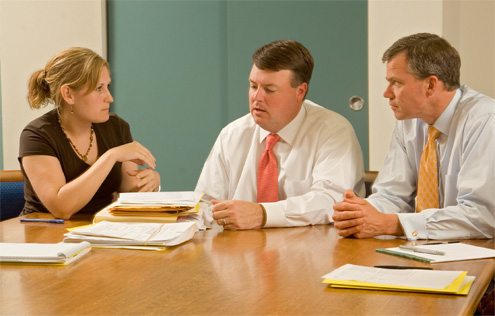 The medical malpractice attorneys at the law firm of Lubin & Meyer PC are committed to providing unparalleled legal representation to the victims of medical malpractice and catastrophic personal injury. While our attorneys are chosen and renowned as "Boston's Best" medical malpractice and personal injury lawyers, it is important to know that our attorneys regularly represent victims of medical malpractice and personal injury throughout New Hampshire as well.
New Hampshire Verdicts & Settlements - Medical Malpractice
Lubin & Meyer's attorneys have achieved some of the largest verdicts and settlements for medical lawsuits in New Hampshire history. Below are a few recent examples of cases we have successfully litigated in New Hampshire.
NH Verdict

$8,500,000.00
Bicyclist killed by tractor trailer


NH Verdict

$1,950,000.00 including interest
See Union Leader article with coverage of lawsuit.
Inadequate monitoring during surgery results in loss of vision and blindness
NH Settlement

$2,250,000.00
Improper resuscitation at birth resulting in baby's brain injury
NH Settlement

$1,500,000.00
Failure to adequately manage diabetic ketoacidosis results in death of teenage girl
Click to see more NH medical malpractice settlements...
Our New Hampshire Attorneys
Attorneys at Lubin & Meyer licensed to practice in New Hampshire are:
---
Contact a NH Med Mal Attorney
If you (or a loved one) are the victim of medical malpractice (a medical error, medication error, medical negligence, misdiagnosis or delayed diagnosis), involving a New Hampshire physician, hospital or health care provider, please contact one of our medical malpractice lawyers today to discuss your case.
For a medical malpractice case evaluation at no cost, please contact us by e-mail form or call us toll-free at 800-866-2889.
Our highly experienced lawyers are here to help you.
---
Lubin & Meyer — The Innovative Leader in Medical Malpractice
and Personal Injury Law
Our NH medical malpractice attorneys are experienced in handling all types of medical malpractice lawsuits, pursuing claims for the victims of medical injuries in Massachusetts, New Hampshire and Rhode Island. Our areas of practice include, but are not limited to:
• Birth Injury (Cerebral Palsy/Erb's Palsy)
• Failure to Diagnose Heart Attack
• Failure to Diagnose Stroke/Aneurysm
• Hospital Errors
• Medication Errors
• Misdiagnosed Cancer/Delay in Diagnosing Cancer/
Failure to Diagnose Cancer (breast cancer, prostate cancer,
lung cancer, colon cancer, skin cancer, uterine/cervical cancer)
Learn More About Us...
See our home page for our Record of Success.
Learn more about how we are Making A Difference.
See a list of Verdicts & Settlements by malpractice type.
Link to information about Fee Information and How We Work.