Prostate cancer case settled pre-trial for $1 million
Delay in Diagnosis of Prostate Cancer Results in Death of 71 year-old man
As early as 1992, the plaintiff's decedent began to experience complaints of urinary burning and frequency. These symptoms were reported to the defendant primary care physician and antibiotic therapy was started and a referral to the defendant urologist was made. A cystoscopy was undertaken on 7/30/92 and it revealed an enlarged prostate. A PSA drawn on 8/31/92 was elevated at 16.3. The defendant urologist arranged a TRUS with biopsy, which was undertaken on 10/5/92. Pathology revealed benign prostatic tissue.
---
Other recent prostate cancer cases:
$2.84 Million Verdict - Urologist decides elevated PSA is benign, fails to diagnose prostate cancer (Gleason 9).
$2 Million Settlement - Prostate cancer death: Elevated PSA test result withheld for 16 Months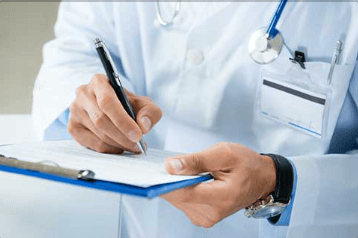 See our Patient Safety Blog post:
As Prostate Cancer Screenings Have Decreased; Advanced Cancers Have Skyrocketed
Learn more: How To Determine Medical Malpractice in Cancer Cases
---
On 4/12/93, the decedent was evaluated by the defendant urologist who documented an enlarged prostate and a PSA of 2.9. The defendant's impression was BPH. In July of that same year, the decedent complained to the defendant PCP of fever and nocturia and another course of antibiotics was prescribed. Later that month a urine culture was negative, so the decedent was referred back to the defendant urologist. The urologist evaluated the decedent and noted his recent urinary symptoms. A PSA done during this visit was 6.4. Given the increase in the decedent's urinary symptoms, his negative urine culture and his rising PSA, which had doubled in just 3 months, the standard of care required the defendants to arrange a TRUS with biopsy. The defendants failed to make recommendations for further evaluation and follow up of these worrisome findings.
On 4/13/94, the decedent was seen again by his PCP with a complaint of nocturia. Examination on that date revealed a 2+ enlarged prostate. No PSA was ordered at that time and no referral to urology was made. Routine labs obtained on 8/4/94 revealed a PSA of 7.4. Neither defendant acted upon this finding. One year later, on 4/11/95, the decedent was seen by his PCP for a routine exam. A PSA was ordered and was documented at 9.8, but there was no follow-up or referral to urology. On 4/16/96, the decedent was again evaluated for a complaint of nocturia. A PSA was ordered and documented at 9.7. Given the rising PSA and the urinary signs and symptoms, which were consistent with and worrisome for prostate cancer, the accepted standard of care required that the defendant PCP arrange referral to an urologist. This was not done. On 5/27/97, the decedent was evaluated by his PCP for complaints of urinary frequency and nocturia. On rectal exam, his prostate was described as 2+ enlarged. A PSA was reported at 31.0 and he was finally referred back to the defendant urologist. On 6/9/97, the defendant urologist evaluated the decedent. He documented an enlarged prostate and planned 2 weeks of antibiotic therapy followed by a repeat PSA. A repeat PSA drawn on 7/7/97 was reported at 33.0. On 8/28/97, a TRUS with biopsy was undertaken. Pathology revealed moderately to poorly differentiated adenocarcinoma in each of 6 cores with a Gleason grade of 8/10. The decedent underwent hormone and radiation therapy. One year after diagnosis, on 11/19/98, a CT scan revealed metastases to his liver, bone and lymph nodes such that he died on 2/27/99 of metastatic prostate cancer.
The defendants alleged that the decedent's complaints were attributable to his condition of BPH and that the biopsy done in 1992 ruled out prostate cancer.
The case was settled several months prior to trial.
Lubin & Meyer attorneys represented the plaintiff in this prostate cancer lawsuit.
---
Questions about prostate cancer malpractice?
Do you have questions about a possible medical malpractice claim?
Contact Us - There is no fee or cost to you to have your case evaluated by our qualified medical malpractice attorneys. Call 800-866-2889 to speak with an attorney today.
Lubin & Meyer PC - Boston's Innovative Leader in Medical Malpractice and Personal Injury Law
Our medical malpractice lawyers are licensed to practice in: Massachusetts, New Hampshire and Rhode Island.
---
Return to: Verdicts & Settlements case archive