Lubin & Meyer Stands Apart in Medical Malpractice Verdicts and Settlements
Leads All Other Massachusetts Law Firms in Verdicts and Settlements
Year after year, Lubin & Meyer has consistently surpassed all other firms in the Commonwealth by achieving more "million-plus" verdicts and settlements as compiled and published annually by Massachusetts Lawyers Weekly.
See complete listing of the firm's 27 Largest Settlements of 2021.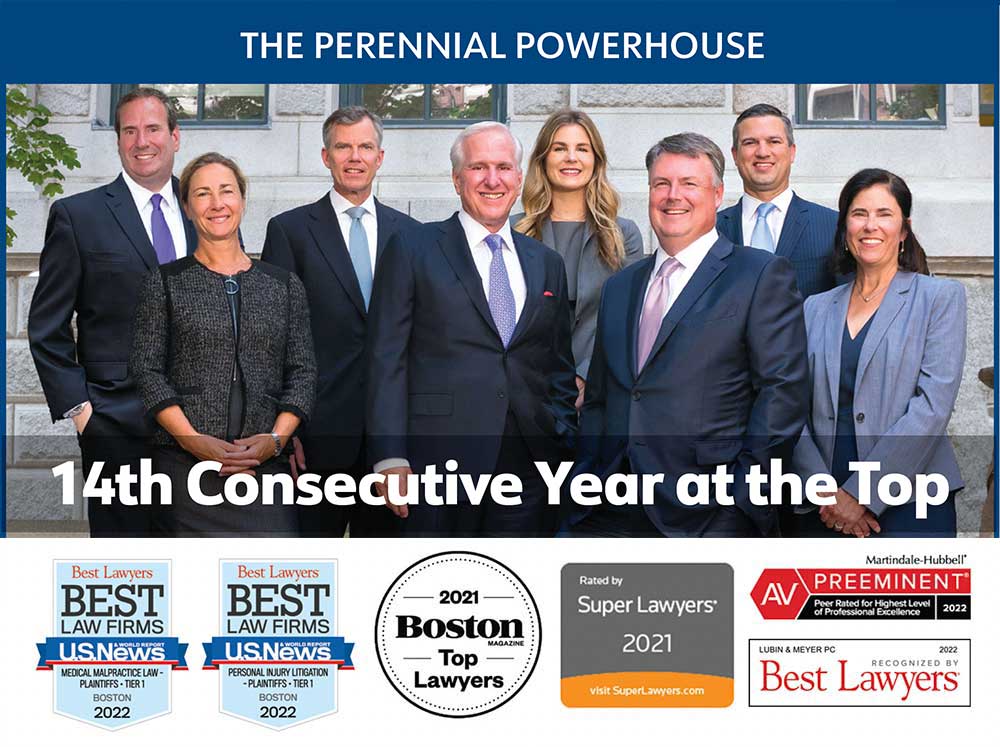 In 2021, Lubin & Meyer again outperformed all other law firms in the region recording 27 medical malpractice and catastrophic personal injury settlements of $1 million or more in Massachusetts, New Hampshire and Rhode Island. The firm has continued to deliver results for its clients during the pandemic settling more than 150 cases totaling more than $200,000,000.00 recovered.
The Demonstrated Leader. Year After Year.
View and search our database of trial reports for many of our largest verdicts and settlements
View trial report summaries for more details on many of our most significant verdicts and settlements by clicking here: Largest Verdicts and Settlements.


---
---
---
---
---
---
---
---
Learn more about the work we do: