Stroke Malpractice: Discontinuation of Coumadin Blamed in $2 Million Settlement
2020 Medical Malpractice Settlement Report
By Attorney Robert M. Higgins
Suffolk Superior Court
Boston, Massachusetts

Failure of cardiologist to properly treat heart abnormality leads to stroke
The plaintiff suffered a minor ischemic stroke in 2007. He was seen by the defendant cardiologist and there was no conclusion as to the cause. He was placed on Coumadin for a period of time but then that was discontinued. In 2009, the plaintiff had another minor stroke. He underwent a complete work-up to figure out where the clots were originating from and it was found that he had a heart wall abnormality at the tip of his heart. This abnormality put him at risk for developing and throwing clots. To prevent future clots, the defendant placed him back on Coumadin.
The plaintiff continued on Coumadin and was seen by the defendant from 2009 through 2013. The plaintiff reported no side effects from taking Coumadin. On each of these visits, the defendant indicated that he was continuing the plaintiff on Coumadin as it was successful in preventing clot formation. The plaintiff had multiple echocardiograms over the 4 years and the wall abnormality remained present on each of these tests.
---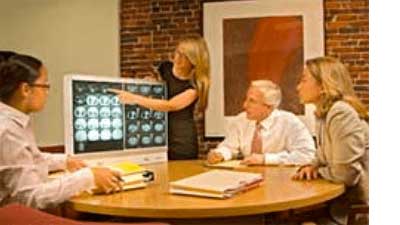 Learn more about:
When Is Stroke Considered Medical Malpractice?
Read about other recent stroke verdicts and settlements and how our stroke lawyers may be able to help you.
---
In March 2014, the defendant told the plaintiff that he no longer needed to take Coumadin going forward. He gave no explanation to the plaintiff and did not place him on any other type of anticoagulation.
In October 2014, the plaintiff developed, dizziness, instability standing and confusion. A head CT showed bilateral brain infarcts. Given these findings, he underwent brain surgery to relieve pressure. After surgery, his doctors undertook a complete cardiac work-up to find the cause. It was found that he still had the wall abnormality at the tip of his heart. It was determined that was the location where the clots that caused his stroke began. It was noted that he had his Coumadin discontinued by the defendant earlier that year. He was placed back on Coumadin for the remainder of his life.
The plaintiff was able to learn to walk and talk again. However, his short-term memory has been significantly altered and he is unable to continue working.
---
More Stroke News:
New Stroke Treatment Guidelines
Our Patient Safety Blog reports on new stroke treatment guidelines that make more patients eligible for critical thrombectomy treatments to remove or dissolve blood clots that cause strokes...

---
The plaintiff expected expert medical testimony that the defendant was negligent when he discontinued Coumadin in the plaintiff. Coumadin had kept clots from occurring and new clots only developed once the Coumadin was stopped.
The defendant's experts were expected to opine that there is no evidence that Coumadin would have prevented these clots from developing and the plaintiff's stroke was going to occur due to his underlying cardiac abnormality.
The case settled for $2,000,000 after mediation.
Lubin & Meyer attorneys represented the plaintiff in this stroke lawsuit.
---
Questions about stroke and medical malpractice?
Do you have questions about a possible medical malpractice claim involving diagnosis or treatment of a stroke?
Contact Us - There is no fee or cost to you to have your case evaluated by our qualified medical malpractice attorneys. Call 800-866-2889 to speak with an attorney today.
Lubin & Meyer PC - Boston's Innovative Leader in Medical Malpractice and Personal Injury Law
Our medical malpractice lawyers are licensed to practice in: Massachusetts, New Hampshire and Rhode Island.
---
Return to: Verdicts & Settlements case archive