Rectal Cancer Diagnosis Delay: $1.25 Million Settlement
2020 Medical Malpractice Trial Report
By Attorney Krysia J. Syska
Norfolk Superior Court
Dedham, Massachusetts
Medical malpractice case claims failure to properly interpret barium enema resulted in premature death from rectal cancer

Case background
Female patient (decendent) was diagnosed with Stage III rectal cancer in July 2014 which resulted in her death in July 2015, at age 69.
Course of medical care
On 11/19/12, the decedent underwent a screening air contrast barium enema which was interpreted by the defendant physician. The defendant reported findings of numerous diverticula in the sigmoid without evidence for mass effect and that the area was difficult to examine. He reported that the remainder of the colon was normal without evidence of mass or stricture. His impression was sigmoid diverticulitis.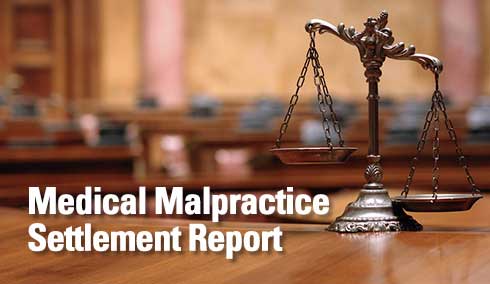 In June/July 2014, the decedent developed rectal bleeding. A colonoscopy was performed that showed findings of a large mass measuring 8 cm in length. A biopsy was done and pathology was positive for poorly differentiated adenocarcinoma with extensive necrosis, consistent with colon adenocarcinoma. She was diagnosed with Stage III rectal cancer.
Due to the tumor extension and a past history of endometrial cancer for which she had undergone radiation therapy, the decedent was not felt to be a good a candidate for upfront surgical resection or radiation and chemotherapy was recommended. She underwent 6 cycles of neoadjuvant FolFox, surgical resection and permanent colostomy placement.
Unfortunately, on 7/27/15, she died as a result of her rectal cancer.
Lawsuit claims delay in diagnosis caused by misread screening
Plaintiff's expert radiologist reviewed the same air contrast barium enema study and was prepared to testify that the study clearly revealed a mucosal abnormality with irregular contour in the lateral aspect of the rectum. This was an abnormal and worrisome finding and required the physician to report it and recommend follow-up with MRI and/or CT scan as well as colonoscopy with biopsy. Had this been done the rectal tumor would have been found, diagnosed and treated over one year earlier when it was smaller in size and could have been resected affording the decedent a much better prognosis.
Case settlement
The parties settled the medical malpractice case prior to the completion of discovery or trial for $1,250,000.
Lubin & Meyer attorneys Andrew C. Meyer Jr. and Krysia J. Syska represented the plaintiff in this matter.
---
Similar cases
See more failure to diagnose cancer medical malpractice cases by Lubin & Meyer lawyers including these similar claims:
Search our verdicts and settlements reports.
---
Questions about a cancer diagnosis and medical malpractice?
If you have questions about a the standard of care in the diagnosis or treatment of cancer, please call us for a free consultation.
Contact Us - There is no fee or cost to you to have your case evaluated by our qualified medical malpractice lawyers. Call 617-720-4447 to speak with an attorney today.
Lubin & Meyer PC - Boston's Innovative Leader in Medical Malpractice and Personal Injury Law
Our medical malpractice lawyers are licensed to practice in: Massachusetts, New Hampshire and Rhode Island.
---
Return to: Verdicts & Settlements case archive