Midwives of Brain Damaged Infant Settle for $2.8 Million
2010 Medical Malpractice Trial Report
Wrongful death medical malpractice lawsuit involves 3 year old who died from complications resulting from catastrophic brain damage at birth
The minor plaintiff was just three years old when she died from complications related to the catastrophic brain damage she suffered at birth. It was the plaintiffs' allegations that this brain damage and subsequent neurological injury was the direct result of the substandard care and treatment rendered to her and her mother by the nurse midwives and labor nurse who cared for them during the plaintiff's labor and delivery of the minor plaintiff.
---
See more recent settlement involving midwife and birth injury:
Birth Injury Settlement Involving Midwife is $1.5M
---
In May 2007, the plaintiff was a 27 year old woman expecting the birth of her first child. Her pregnancy was uneventful and she elected to receive her prenatal care and be delivered by midwives at a birth center located adjacent to a hospital. On May 13, 2007, at 5:10pm, the plaintiff called the birth center and reported contractions every 3 minutes with positive fetal movement. The defendant midwife instructed her to come to the center for a labor check.
At approximately 6:30pm, the plaintiff was admitted the birth center at 37 weeks gestation. At that time, a vaginal examination (VE) performed by one of the defendant midwives revealed that she was 4 cm dilated, 90% effaced and -2 station. The fetal heart rate was normal in the 140s beats/minute (bpm). At this time, the birth center and its midwives did not use external fetal heart monitors but rather assessed the fetal heart rate though use of a Doppler. The midwife would listen to the fetal heart tones for approximately one minute every 15 -20 minutes.
Between 6:30pm and 10:00pm, the fetal heart rate remained reassuring in the 140s to 157 bpm. From 10:30pm to 12:20am, now 5/14/07, the fetal heart rate remained reassuring. At some point between 12:20am and 12:40am, the fetal heart rate dropped from the 150s down to 130 bpm. At 12:40am, the defendant midwife noted that the plaintiff was completely dilated, 0 station, and pushing on the toilet. At 12:45am, the defendant recorded another drop in the fetal heart rate from 130 bpm, down to 121 bpm. At 12:55am, the second defendant noted that the plaintiff was pushing and that the fetal heart rate had dropped again to 116 to 121 bpm. At some point between 1:05am and 1:10am, the fetal heart rate dropped down to 95-116 bpm with pushing. At 1:15am, the fetal heart rate remained bradycardic between 97-116 bpm. The plaintiff was repositioned from her right side to her left and continued to push. From 1:15am to 1:30am, the second defendant midwife recorded that the fetal heart rate remained low between 97 and 120 bpm.
The plaintiffs' obstetrical and midwifery experts were prepared to testify that between approximately 1:05am and 1:30am the minor plaintiff experienced a significant drop in her heart rate significantly below her baseline in the setting of an OP position in a G1P0 mother, requiring the defendant midwives caring for her to institute intrauterine resuscitative measures including, but not limited to, oxygen administration, intravenous fluid bolus, and maternal repositioning, and to immediately transfer the mother to the hospital for continuous fetal monitoring, and to notify the attending obstetrician of the plaintiff's condition and arrival. The experts were prepared to testify that it was well below the standard of care for these midwives to continue to care for the plaintiff in the birth center and to allow her to continue to labor without the use of continuous fetal heart rate monitoring.
From 1:35am and 2:05am, the defendants noted that the plaintiff continued to push. The fetal heart rate was 130 to 151 bpm. At 2:10am, the fetal heart rate dropped again to 110 bpm. At some time in the next 10 minutes, the fetal heart rate eventually recovered to the 140s. At 2:35am, the fetal heart rate dropped yet again. This time, the defendants noted that the fetal heart rate was down to the 90s and the plaintiff was moved to bed. At 2:37am, the fetal heart rated continued to drop even further, down into the 80s. At 2:40am, the defendant finally decided to transfer the plaintiff to Labor and Delivery (L&D) at the adjacent Hospital. According to the medical records, she was transferred secondary to a non-reassuring fetal heart rate with fetal heart decelerations to the 80s and 90s. The plaintiff was placed on a stretcher and wheeled through the parking lot of the birth center and across the street to the hospital where she was admitted to labor and delivery. Despite the acknowledgement of a non-reassuring fetal heart rate pattern, the defendant midwives never notified an obstetrician and continued to manage the labor and delivery without a physician consult or examination.
On Labor and Delivery, the labor nurse defendant documented that the fetal heart rate had been down to the 60s at the birth center and when placed on the fetal monitor at the hospital the fetal heart tracing revealed a heart rate in the 170s with decreased long-term variability. Despite this worrisome finding and change in pattern, the labor nurse did not notify an obstetrician and allowed the midwife to continue the management of this patient. At 2:47am, the labor nurse noted that the fetal heart remained tachycardic in the 170s to the 180s and it remained tachycardic and non-reassuring right up until delivery at 3:07 a.m.
At delivery the minor plaintiff had no respiratory effort, no muscle tone, no reflexes, and she was blue. She weighed 7 pounds 6 ounces and had Apgars of 2, 6, and 8 at 1, 5, and 10 minutes, respectively. The nursery was not notified prior to delivery and, in fact, was not called until 3 minutes of life. The minor plaintiff received positive pressure ventilation while awaiting NICU arrival. Although umbilical cord blood was sent to the lab, a cord blood gas was never resulted. Placental pathology revealed no chorioamnionitis. However, placental pathology was positive for meconium.
The baby was admitted to the regular nursery where a physical exam revealed significant, asymmetrical molding of her head, a large caput, bruising of her head and scalp, swelling of her eyes, hypoactive bowel sounds, decreased tone in her extremities, and weak cry. At 4:30am, approximately an hour and a half after delivery, she was noted to have seizure-like movements of turning her head to one side, stiffening her arm, having a blank stare, and twitching of her lower jaw. At 7:30am, she developed lip smacking, sucking on her tongue, and posturing of her upper body. She was loaded with Phenobarbital for seizure activity and transferred to another facility.
The minor plaintiff was hospitalized from 5/14/07 to 5/30/07. On 5/16/07, a MRI revealed "findings consistent with global and profound hypoxic ischemic encephalopathy. " It also showed diffuse loss of gray-white matter differentiation in all lobes. She suffered from metabolic acidosis with abnormal liver function tests and EEGs which revealed a pattern consistent with HIE and burst suppression. Throughout her admission she suffered from temperature instability secondary to HIE. The minor plaintiff went on to receive treatment from numerous specialists all of whom concluded that her catastrophic brain injury was the result of hypoxic ischemic encephalopathy suffered in the birthing process.
The minor plaintiff was never able to sit unsupported or hold up her head. She could not crawl or walk; she could not see, speak or make any noises. She was unable to voluntarily control any of her body movements. She was completely depended upon her family for all aspects of daily life. She was fed through a g-tube and required numerous medications to control her seizures, gastric reflux, nerve pain and respiratory issues. Despite these problems, she lived at home with her mother and father for 3 years until complications associated with her condition took her life in September 2010.
Throughout discovery the defendants maintained that use of the Doppler to monitor the fetal heart rate was appropriate and that the heart rates recorded were within normal limits because of the return to a normal baseline. Mediation was scheduled for November 2010 and the case settled at mediation for Two Million Eight Hundred Thousand Dollars.
Lubin & Meyer attorneys represented the plaintiff in this lawsuit.
---
Questions about medical malpractice?
Do you have questions about a possible medical malpractice case involving a midwife or labor nurse?
Contact Us - There is no fee or cost to you to have your case evaluated by our qualified medical malpractice attorneys. Call 800-866-2889 to speak with an attorney today.
Lubin & Meyer PC - Boston's Innovative Leader in Medical Malpractice and Personal Injury Law
Our medical malpractice lawyers are licensed to practice in: Massachusetts, New Hampshire and Rhode Island.
---
---
Explore our Patient Safety Resource Center
When is a bad medical experience considered medical malpractice, and how do you report a medical error?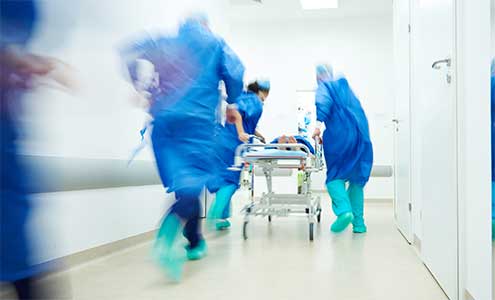 Maternal health: What expectant mothers need to know to properly advocate for themselves during pregnancy and delivery.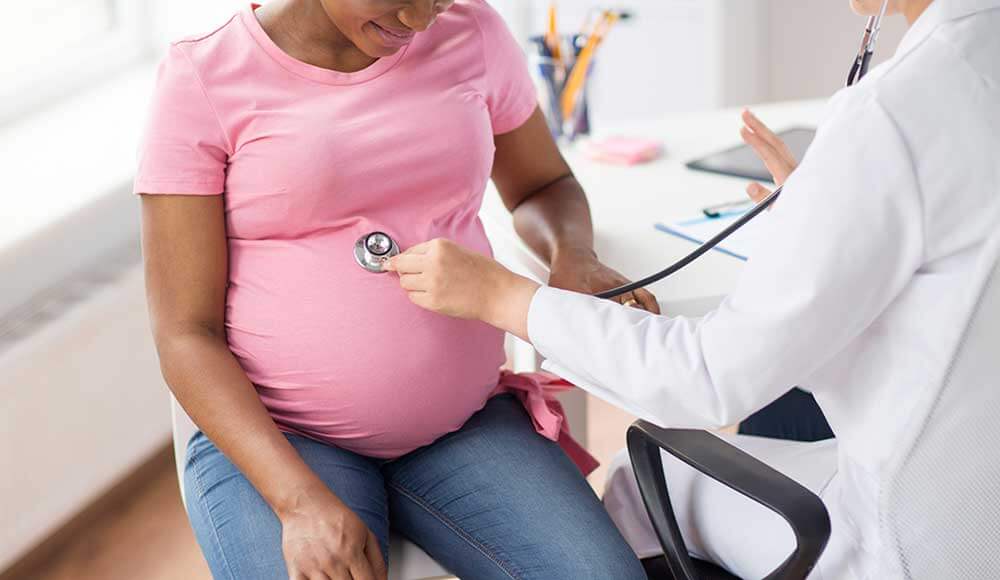 For more articles like this, go to our Patient Safety Resource Center >
---
Return to: Verdicts & Settlements - medical malpractice case archive