Misread PAP Smear Results in Cervical Cancer Diagnosis Delay: $1 Million Settlement
2011 Medical Malpractice Trial Report
Misread PAP smear results results in delay in diagnosis of cervical cancer
The plaintiff was a 52-year-old woman who was diagnosed with cervical cancer in 2008.
The relevant gynecology history was that on 5/28/05, the plaintiff presented to her gynecologist complaining of pelvic cramping, back pain, and a pulling sensation to her thighs. Her last Pap smear was performed on 9/14/04 and was reported as within normal limits (WNL). She was noted to have an enlarged uterus secondary to fibroids. Her cervix was noted as normal. A pelvic ultrasound was done and revealed an enlarged uterus with multiple fibroids and a simple left ovarian cyst.
---
See more recent medical malpractice cases:
$1M Settlement - PCP's failure to follow up on abnormal Pap smear causes delay in the diagnosis cervical cancer
$1M Settlement - Death of 41-year-old woman from delay in diagnosing cervical cancer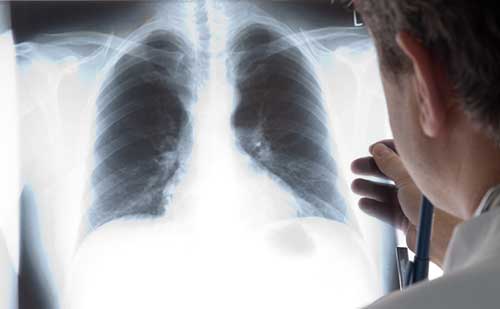 A missed cancer case is often referred to as a "failure to diagnosis" or a "delay in diagnosis" of cancer, and is one of the most common reasons patients file a medical malpractice lawsuit.
Learn more about: Cancer Diagnosis and Medical Malpractice
---
On 6/17/05, The plaintiff told her gynecologist that her pain had improved. Her gynecologist planned to monitor her heavy bleeding and pain. The plaintiff was considering a total abdominal hysterectomy.
On 7/30/05, the plaintiff called stating she was in a lot of pain and requesting pain medication. Pain medication was ordered. On 8/2/05, the plaintiff was seen again and required percocet for her painful menstrual cycle and her flow was heavy. A PAP smear was ordered. Her PAP smear was negative for intraepithelial lesion or malignancy, a shift in flora was suggestive of bacterial vaginosis.
On 4/25/06, the plaintiff was seen again and continued to suffer from heavy bleeding and pain. She requested a hysterectomy. The plan was for her to meet with a doctor to discuss surgery.
On 9/14/06, the plaintiff was seen for a consult regarding a possible hysterectomy. The plaintiff continued to have heavy bleeding and pain. She had pelvic pain secondary to her fibroids. Her cervix was normal and her uterus was enlarged (12 weeks). It was recommended that the plaintiff return to have an endometrial biopsy. Of note, the plaintiff had a PAP smear performed at this visit. Her PAP smear results were reported by the defendant pathologist and cytotechnologist as negative for intraepithelial lesion or malignancy, a negative shift in flora was suggestive of bacterial vaginosis and there were reactive cellular changes associated with inflammation.
On 9/15/07, the plaintiff reported a lump on her right thigh and pain in her vaginal area with irregular bleeding. An evaluation appointment was scheduled.
On 1/8/08, the plaintiff presented for evaluation of her symptoms. She reported that her last menstrual period started on 12/23/07 and she was still bleeding. She also reported vaginal discharge off and on with an odor but no itching. She also complained of bleeding after intercourse. Her last PAP smear done on 9/14/06 was noted as within normal limits (WNL). An attempt to perform an endometrial biopsy was unsuccessful due to cervical stenosis. A PAP smear was done and revealed a high grade squamous intraepithelial lesion and moderate to severe dysplasia.
On 2/13/08, the plaintiff returned and based on her PAP smear results a colposcopy was done. A lesion was noted protruding from the cervix and a biopsy was taken. The pathology results established cervical cancer. The plaintiff underwent chemotherapy and radiation.
The plaintiff alleged that the pathologist and cytotechnologist misread the PAP smear on 9/14/06 resulting in a 16 month delay in diagnosis and treatment of cervical cancer. The plaintiff further contended that the cancer was stage 3 and inoperable at the time of diagnosis.
The defendants denied that they were negligent in interpreting and reporting the PAP smear. They further contended that the treatment the plaintiff had received was effective, and at three years out from diagnosis, there was no evidence of any residual cancer.
The case settled prior to trial for $1,000,000.
Lubin & Meyer attorneys represented the plaintiff in this delay of diagnosis of cancer lawsuit.
---
Questions about medical malpractice?
Do you have questions about a possible medical malpractice lawsuit resulting from a misdiagnosis or delay in diagnosis of cancer?
Contact Us - There is no fee or cost to you to have your case evaluated by our qualified medical malpractice attorneys. Call 800-866-2889 to speak with an attorney today.
Lubin & Meyer PC - Boston's Innovative Leader in Medical Malpractice and Personal Injury Law
Our medical malpractice lawyers are licensed to practice in: Massachusetts, New Hampshire and Rhode Island.
---
Return to: Verdicts & Settlements - medical malpractice case archive