Stroke Lawsuit Settlement: $3.75 Million in Massachusetts
2017 Medical Malpractice Trial Report
Failure to properly treat atrial fibrillation leads to massive stroke — after patient's Coumadin was discontinued
On 6/4/10 the plaintiff went to the emergency room complaining of shortness of breath and sweating. After several days in the hospital, he was diagnosed with congestive heart failure and atrial fibrillation. The cardiologist who cared for the plaintiff in the hospital placed him on Coumadin in order to prevent blood clots due to his atrial fibrillation. The plaintiff was set up for an appointment with the defendant cardiologist after discharge to manage his atrial fibrillation.
On 6/14/10 the plaintiff saw the defendant cardiologist in his office for the first time. The defendant's plan was to evaluate the plaintiff in 2 months and keep him on the Coumadin.
Two months later, on 8/30/10, the plaintiff saw the defendant again for follow-up. After a brief exam, the defendant decided that the plaintiff was not at increased risk for developing blood clots from his atrial fibrillation and he discontinued the plaintiff's Coumadin. The plaintiff continued to see the defendant for check-ups over the next 16 months. At no point in time did the defendant ever prescribe Coumadin or any type of anticoagulation medication.
---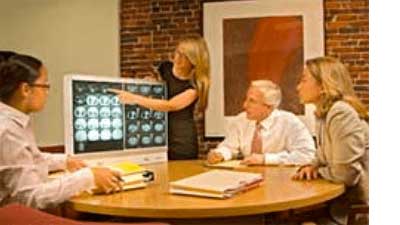 Learn more about:
Stroke and Medical Malpractice
Stroke and TIA are often overlooked or misdiagnosed by doctors and hospital emergency room personnel. Our stroke lawyers may be able to help you.
See other stroke-related cases:
$2.9 million settlement - Failure to diagnose and treat an evolving stroke resulting in severe neurologic injuries

$2 million settlement - Neurologist's delay in diagnosis and treatment of transient ischemic attack results in stroke and permanent left side paresis in a 50-year-old man
---
On 2/10/12 the plaintiff arrived via ambulance at the emergency room with complaints of left-sided facial droop and complete left-sided weakness. An electrocardiogram revealed that his heart was in atrial fibrilation. He was quickly diagnosed with having an evolving stroke from a clot in his brain and was given clot-busting medication. Despite the rapid treatment, the plaintiff was left with an inability to use the left side of his body and was confined to a wheelchair. He requires assistance with most of his activities of daily living.
The plaintiff consulted an expert cardiologist who was expected to opine that the defendant was negligent in discontinuing the plaintiff's Coumadin. It was the expert's opinion that the plaintiff was at very high risk for developing blood clots from his atrial fibrillation if not on anti-coagulation medication. The expert further was expected to testify that the plaintiff's stroke would not have occurred if he was on medication.
The defendant was expected to present expert medical testimony that taking the plaintiff off his Coumadin was a judgment call and not negligent in his situation as it was his opinion that the plaintiff was not at a significantly increased risk for developing blood clots.
The case settled after discovery was completed for $3,750,000.
Hampden Superior Court
Lubin & Meyer attorneys for the plaintiff: Andrew C. Meyer and Robert M. Higgins.
---
Questions about a failure to treat or diagnose stroke?
Do you have questions about a possible medical malpractice claim based on a failure to properly diagnose and/or treat an evolving stroke?
Contact Us - There is no fee or cost to you to have your case evaluated by our medical malpractice lawyers. Please call 800-866-2889 to speak with our medical team today.
Lubin & Meyer PC - Boston's Innovative Leader in Medical Malpractice and Personal Injury Law
Our medical malpractice lawyers are licensed to practice in: Massachusetts, New Hampshire and Rhode Island.
---
Return to: Verdicts & Settlements case archive