Stroke Wrongful Death Settlement: $2 Million
2022 Medical Malpractice Settlement
By Adam R. Satin
Middlesex County Superior Court
Woburn, Massachusetts
Failure to appropriately recognize and treat atrial fibrillation results in stroke and eventual death

Case summary
This is a wrongful death claim in which the decedent, 74 years old, was admitted to the hospital for evaluation of a two-day history of nausea and vomiting following knee surgery. She was admitted to the medical floor for observation with a diagnosis of gastritis versus upper GI bleed. An EKG had been ordered for the decedent prior to her admission, which the machine read as atrial fibrillation with rapid ventricular response. A subsequent cardiologist confirmed this reading.
The hospitalist-defendants interpreted the decedent's EKG and did not find atrial fibrillation, despite the machine and cardiology reads to the contrary. Instead, the defendants interpreted the decedent's EKG as sinus rhythm with premature atrial contractions (PAC) or multi-focal atrial tachycardia (MAT) with premature ventricular contraction (PVC).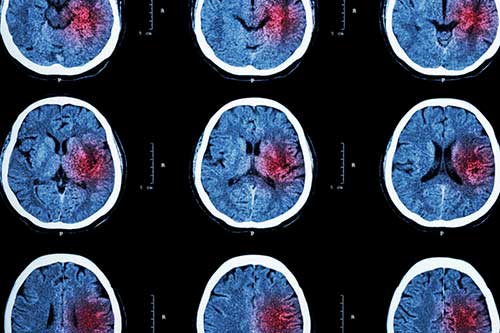 The decedent was initially suspected to have a GI bleed and anticoagulation medications were held as a result. Once the GI bleed was ruled out by endoscopy, the defendants failed to order and administer therapeutic anticoagulation medication.
The decedent suffered a stroke on 4/21/14 and required long-term assistive living until her death.
Plaintiff's counsel was prepared to present expert testimony that the defendants negligently failed to appreciate the decedent's high risk for stroke, given her age, gender, and medical history of hypertension. Further, although the decedent had been treated with 30mg of Lovenox during her hospitalization as a prophylaxis for deep vein thrombosis, the plaintiff's expert opined that the standard of care required a higher dosing as a therapeutic, anticoagulation treatment in the setting of atrial fibrillation.
---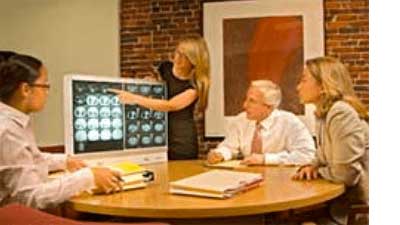 Learn more about:
When Is Stroke Considered Medical Malpractice?
Read about other recent stroke verdicts and settlements and how our stroke lawyers may be able to help you.
---
Defense claimed that even if the decedent had been treated with anticoagulation following her endoscopy on 4/19/14, it would not have produced therapeutic effect in time to prevent her stroke two days later. They further disputed that the decedent's death, precipitated by pneumonia, was caused by her stroke.
Case settlement
The medical malpractice case settled for $2,000,000.
Lubin & Meyer attorneys Andrew C. Meyer Jr. and Adam R. Satin represented the plaintiff.
See more stroke related medical malpractice settlements by Lubin & Meyer lawyers.
---
Questions about undiagnosed AFib or stroke?
If you have questions about a possible medical malpractice claim involving medical care related to failure to diagnose AFib or stroke resulting in permanent injury or death, please call us for a free consultation.
Contact Us - There is no fee or cost to you to have your case evaluated by our qualified medical malpractice lawyers. Call 617-720-4447 to speak with an attorney today.
Lubin & Meyer PC - Boston's Innovative Leader in Medical Malpractice and Personal Injury Law
Our medical malpractice lawyers are licensed to practice in: Massachusetts, New Hampshire and Rhode Island.
---
Return to: Verdicts & Settlements case archive