Patrick Haggan Nominated for Massachusetts Superior Court Seat
September 10, 2020
Lubin & Meyer is pleased to announce that Attorney Patrick M. Haggan has been nominated by Governor Charlie Baker for a seat on the Massachusetts Superior Court bench.
Haggan, a well-known veteran prosecutor from the Suffolk County District Attorney's Office, joined Lubin & Meyer's trial team in 2019 and soon thereafter began an extraordinary record of success with the firm.
Lubin & Meyer's founding partner, Drew Meyer said, "This much deserved recognition is a result of Pat's outstanding professional excellence and long term contribution to the trial bar. We are all very proud of his nomination."
Prior to joining Lubin & Meyer, Attorney Haggan was a prosecutor at the Suffolk County District Attorney's Office for 24 years. He served for eight of those years as the First Assistant District Attorney, overseeing 160 lawyers and more than 30,000 criminal cases each year. As the lead courtroom prosecutor in that office, Attorney Haggan handled numerous complex and high profile murder trials, including the 2017 double murder trial of former New England Patriot Aaron Hernandez. Haggan is featured prominently in the recent Netflix docuseries, Killer Inside: The Mind of Aaron Hernandez.
Haggan will be vetted by the Governor's Council.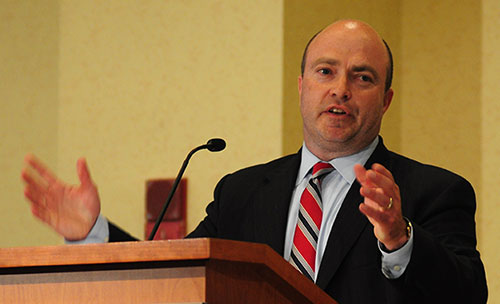 Haggan joined Lubin & Meyer in 2019 applying his formidable courtroom experience to representing plaintiffs in cases of medical malpractice and catastrophic personal injury. Shortly after joining the firm he obtained a $1.25 million verdict against a Cape Cod Hospital surgeon for a gallbladder surgery error.
---
Questions about a serious injury due to negligence?
If you have questions about a possible medical malpractice of other serious injury claim, Lubin & Meyer can review your case for free.
Contact Us - There is no fee or cost to you to have your case evaluated by our personal injury lawyers. Call 617-720-4447 to speak with an attorney today.
Lubin & Meyer PC - Boston's Innovative Leader in Medical Malpractice and Personal Injury Law.
Our medical malpractice lawyers are licensed to practice in:
Massachusetts, New Hampshire and Rhode Island.
---
Return to: Attorneys in the News