Gallbladder Surgery Error: Jury Awards $1.25M To Cape Cod Woman
October 15, 2019

BOSTON, MA — Breaking Legal News Alert — Medical malpractice lawyer Patrick Haggan of Lubin & Meyer obtained a $1.25 million verdict against a Cape Cod Hospital surgeon for gallbladder surgery error causing bleeding and reconstructive surgery in a 56-year-old-woman.
#BreakingNews: Lubin & Meyer's Patrick M. Haggan obtains a $1.25M verdict against Cape Cod Hospital surgeon for gallbladder surgery error causing bleeding and reconstructive surgery in 56 y.o. woman. #verdicts #medicalmalpractice @matajustice pic.twitter.com/W7RhpxirDs

— Lubin & Meyer PC (@LubinandMeyer) October 15, 2019
Medical Malpractice Trial Lawyer's Report
By Attorney Patrick Haggan
Barnstable Superior Court

October 18, 2019
Jury Awards $1.25M for Gallbladder Surgery Error
Transected common bile duct, hepatic duct and right hepatic artery during laparoscopic cholecystectomy (gallbladder removal surgery)
Case Background
On October 3, 2012, the 52-year-old plaintiff presented to the Emergency Department of Cape Cod Hospital with abdominal pain. An ultrasound revealed that she had gallstones. She was seen by the defendant surgeon Robyn Sachs, M.D. and taken to the operating room for laparoscopic gallbladder removal surgery.
The defendant misidentified the two structures that should have been cut to remove the gallbladder, and instead clipped and cut the common bile duct and hepatic duct. Observing an unusual amount of bleeding, the defendant converted the laparoscopy to an open surgery for better visualization. Once the defendant recognized what appeared to be a transection of the common bile duct, she called in a more senior surgeon to assist. Intraoperative imaging was obtained and confirmed that the common bile duct had been mistakenly clipped and cut.
The plaintiff was transferred by ambulance to Boston Medical Center for emergency surgery to repair the injuries. At Boston Medical Center, the plaintiff underwent major reconstructive surgery to repair injuries to three separate structures: her common bile duct, hepatic duct and right hepatic artery.
Following her successful reconstructive surgery, the plaintiff remained hospitalized for 10 days. She required multiple months of recovery.
Courtroom Summary
The plaintiff successfully proved at trial that the Dr. Robyn Sachs did not comply with the standard of care when she misidentified the structures she cut, causing severe injuries to the common bile duct, the hepatic duct and the right hepatic artery.
The plaintiff proved that the defendant's negligence caused the plaintiff to have an unnecessary emergency reconstructive surgery, ten days of hospitalization, multiple months of recovery resulting in nine months of lost income, surgical scarring and continued discomfort and pain to this day.
At trial, the defense argued that Dr. Sachs complied with the standard of care by following the proper surgical procedure and believed that she had correctly identified the two structures that she clipped and cut. The defense further argued that the misidentification and resulting injuries are acceptable, but rare, complications of the surgery. The defense also suggested that such misidentifications of structures and resulting complications can occur without negligence. The defense further highlighted that the plaintiff has done exceptionally well following the surgeries and has not suffered any further complications.
Attorneys for the Plaintiff
Lubin & Meyer medical malpractice attorneys Patrick M. Haggan and Nicholas D. Cappiello represented the plaintiff in this medical malpractice action.
The jury returned a vedict in favor of the plaintiff for $1.25 million plus interest.
Click to view more medical malpractice verdicts and settlements by Lubin & Meyer.
See related news coverage of this medical malpractice verdict:
Jury awards $1.25 million to Dennis Port resident in malpractice case
Cape Cod Times, October 15, 2019
---
When Gallbladder Surgery Goes Wrong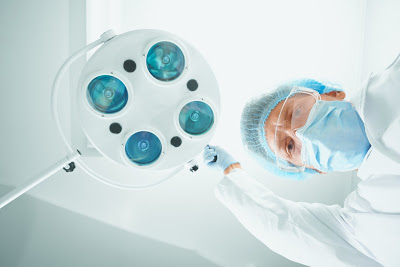 Learn more in our Patient Safety Blog post that explains how this common surgery can sometimes go very wrong: When Gallbladder Surgery Goes Wrong.
Unfortunately, if a surgeon does not properly identify the gallbladder and closely situated anatomy such as bile duct and blood vessels, there is a possibility of cutting, perforating or nicking other areas with the surgical tools while removing the gallbladder. Patients can suffer injuries to adjacent anatomy including the bile duct, hepatic duct, intestines, bowel, and blood vessels.
Additional Gallbladder Surgery verdicts and settlements:
Botched Gallbladder Surgery: $868,828 Verdict - Surgeon at Good Samaritan Hospital Transects Bile Duct During Gallbladder Removal
Gallbladder Surgery Mistakes: $1M Settlement - Lawsuit claimed surgeon was negligent when he failed to properly identify and protect the hepatic artery, common bile duct, and portal vein
Gallbladder Surgery Error Death: $1M Settlement - 75-year-old woman dies after from inadvertent transection and ligation of the blood supply to her liver during an elective gallbladder removal.
---
Questions about surgical malpractice?
Do you have questions about a possible gallbladder related medical malpractice claim?
Contact Us - There is no fee or cost to you to have your case evaluated by our highly qualified medical malpractice attorneys. Call 800-866-2889 to speak with a medical malpractice lawyer today.
Lubin & Meyer PC - Boston's Innovative Leader in Medical Malpractice and Personal Injury Law
Our medical malpractice lawyers are licensed to practice in:
Massachusetts, New Hampshire and Rhode Island.
---
Return to Medical Malpractice Lawyer News index