Stroke Lawsuit Settles for $1 Million
2012 Medical Malpractice Trial Report
Failure of Physician Office Staff to Recognize Significance of TIA and Schedule Immediate Evaluation Leads to Stroke
This medical malpractice action involves a delay in diagnosis of carotid stenosis, resulting in a stroke. The plaintiff was on a business trip approximately 2-3 hours away from home when he experienced an acute onset of lightheadedness, vertigo and nausea in his hotel room. The plaintiff also experienced numbness and tingling of his left arm for approximately one minute. The plaintiff called 911 and he was taken to the Emergency Room (ER) via ambulance.
The plaintiff was seen in the ER by a doctor who ordered testing including a brain CT scan. All relevant tests were normal. The plaintiff was discharged with the diagnosis of benign transient labyrinthitis verses transient ischemic attack (TIA). The plaintiff was told to have "close follow up" with his primary care physician when he returned home. He specifically mentioned that follow up include a "duplex study of the carotids, consider MRI or CTA in follow up. " The next day, the plaintiff drove back to his home.
---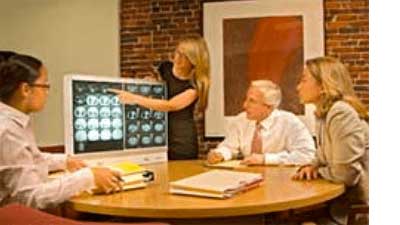 Learn more about:
Stroke and Medical Malpractice
Read about other recent stroke verdicts and settlements and how our stroke lawyers may be able to help you.

---
As instructed, the plaintiff telephoned the office of his family practice physician and explained to the receptionist what occurred at the ER, including that there was a question of a TIA. The employee of the Family Practice office scheduled an appointment for the following Tuesday (4 days later). Two days after speaking with the Family Practice office and two days before his scheduled follow up visit, the plaintiff's wife noted a left facial droop and left sided weakness. He was sent emergently to the hospital where he was diagnosed with a right MCA stroke and given tPA. Testing showed infarction of his brain with occlusion of his right carotid artery. By the time of discharge, the plaintiff required a straight cane to ambulate and was subsequently noted to have a chronic pain syndrome as a result of his stroke.
The defense argued that the fact that he had been discharged from the emergency department and was not kept overnight for observation implies in and of itself a lack of urgency for an appointment and that further testing was clearly meant to be done on an outpatient basis and doing so within one week met the standard of care. The plaintiff countered that the emergency room doctor expressly recommended close follow-up with the family practice physician for the patient and that the receptionist was not the person who should be making the determination of timing.
Lubin & Meyer represented the plaintiff in this lawsuit. (Andrew C. Meyer, Jr. and Adam R. Satin)
---
Questions about a possible medical malpractice claim?
Do you have questions about a possible medical malpractice lawsuit involving a delay in diagnosis or a failure to diagnose a stroke or heart attack in MA, NH or RI?
Contact Us - There is no fee or cost to you to have your case evaluated by our qualified medical malpractice attorneys. Call 800-866-2889 to speak with a stroke lawyer today.
Lubin & Meyer PC - Boston's Innovative Leader in Medical Malpractice and Personal Injury Law
Our medical malpractice lawyers are licensed to practice in: Massachusetts, New Hampshire and Rhode Island.
---
Return to: Verdicts & Settlements archive
Return to: Lubin & Meyer home page