Paraesophageal Hernia Medical Malpractice Case Settlement is $1 Million
Physician's failure to treat paraesophageal hernia results in loss of stomach
Trial Lawyer's Report
By Krysia Syska, Medical Malpractice Attorney for the Plaintiff
May 2019
This medical malpractice case involves a rare but potentially dangerous paraesophageal hernia. A summary of the case follows.
Case Background: Patient's Original Complaint
In February 2007, the plaintiff was evaluated for left lower quadrant abdominal pain and distention. The defendant PCP ordered a CT scan which revealed a moderate paraesophageal hernia. This finding was dismissed as the cause of the patient's symptoms because the defendant physician testified that this was the first time he had seen the term paraesophageal (PE) hernia, and he assumed it was synonymous with a sliding hiatal hernia, and he was not concerned. The physician did not recognize these are two very different types of hernias with different symptoms and potential outcomes.
The patient's symptoms continued despite the use of antibiotics, however nothing was ever said to the patient about the finding on CT scan and he was not referred to a gastroenterologist for further evaluation.
Patient's Condition Worsened Over Course of Years
In 2011, the plaintiff again saw his primary care team for abdominal bloating and vomiting when starting to eat. In 2012, he experienced an episode of tightness across his chest accompanied by lightheadedness and feeling weird. In 2014, the symptoms of bloating and pain after eating continued and he informed his physician he was experiencing them every 3 months. At no time was there ever a work up or referral for the PE hernia.
On August 8, 2014, the plaintiff was admitted to the hospital with left lower quadrant pain, nausea, and vomiting. He was taken to the operating room where he was found to have an incarcerated PE hernia with necrotic stomach requiring total gastrectomy, splenectomy, cholecystectomy, Roux-en-Y esophagojejunostomy, and feeding jejunostomy. He required tube feeds for over a month and during the next year was able to increase his solid intake. Today he maintains a very strict and limited diet in order to meet his nutritional requirements.
Lawsuit Claimed Standard of Care Not Followed
The plaintiff's expert was prepared to testify that paraesophageal hernias, while uncommon, must be closely monitored because of the risk for incarceration. If these hernias become symptomatic (as the plaintiff's was) then surgical intervention is necessary to avoid ischemia of the stomach and the outcome experienced by the plaintiff.
The claim was settled for $1,000,000 prior to trial.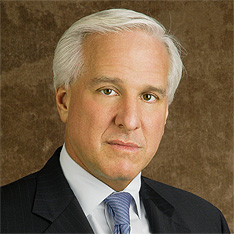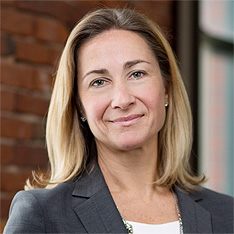 Attorneys for the plaintiff: Andrew C. Meyer and Krysia J. Syska, Lubin & Meyer PC
Court: Suffolk County Superior Court, Boston, Massachusetts
---
Questions about medical malpractice?
Do you have questions about a possible medical malpractice claim related to a delay or a failure to diagnosis or treat a medical condition?
Contact Us - There is no fee or cost to you to have your case evaluated by our qualified medical malpractice lawyers. Call 800-866-2889 to speak with an attorney today.
Lubin & Meyer PC - Boston's Innovative Leader in Medical Malpractice and Personal Injury Law
Our medical malpractice lawyers are licensed to practice in: Massachusetts, New Hampshire and Rhode Island.
---
Return to: Verdicts & Settlements case archive