Andrew Meyer Helps Lay Down the Law
The Jewish Advocate, May 2, 2014
By Ann Green
ROTENBERG CENTER RULING IS LAWYER'S LATEST WIN
What started out as an interest in consumer protection has brought attorney Andrew C. Meyer Jr. to the top of his field in medical malpractice and personal injury law.
Meyer is the founder of Boston-based Lubin & Meyer PC, a firm known for taking on such high-profile cases as one involving shock treatment at Judge Rotenberg Center in Canton that continues to make the news. Just last week, the majority of members of a Food and Drug Administration (FDA) advisory panel recommended the banning of Graduated Electronic Decelerators, or GEDs, devices that deliver painful electric shocks to disabled students at the Rotenberg Center. Panel members said the risks of the devices used for aversive therapy outweigh the benefits.
---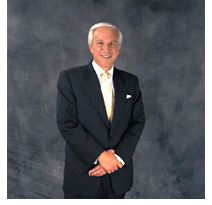 "Someone has to stand up for these people. The Department of Mental Health had been unable to stop these practices. We exposed the practices, bringing them to the attention of the public. With any luck we will get the center shut down."
— Andrew C. Meyer Jr.'s law firm fights for the rights of consumers and medical patients.
"We have helped to create accountability."
---
"We always began with the consumers' point of view," Meyer said of his firm's history. "Our practice focused on unsafe products such as flammable fabric, cars with dangerous design flaws, mechanical devices that were harming people. We were seeing claims with individuals subjected to poor medical practice. There was no one to speak out for the victims." Lubin & Meyer, located in Boston's City Hall Plaza, serves clients in Massachusetts, New Hampshire and Rhode Island.
"Our goal was to expose problems within medical practice, compensate the victims, and change practices, procedure and protocols," added Meyer. "Our work on medical devices has helped change medicine, let people be heard and get adequate compensation, and make things safer for patients."
Other cases have involved the misreading and miscommunication of test results. "We reached an agreement with a local teaching hospital for changes of practice. Important information was not transmitted because of a typographical error, and a 5-year- old died. Now they have double and triple checks."
But the Rotenberg Center case is arguably the firm's best- known. The center is a residential facility for children and adults who have severe developmental disabilities, as well as emotional or behavior disorders. It is the only facility in the United States that uses GEDs for behavior modification.
In 2002, Meyer took on the case of Andre McCollins. McCollins' mother brought suit on behalf of her disabled 18-year- old son, who has autism. Andre was restrained and shocked with a GED for seven hours after failing to take off his coat. He was left in a catatonic state. The case came to trial in 2012. A settlement for an undisclosed amount was reached as the jury deliberated. "It helped that we were able to show film of the shock treatment," said Meyer.
Meyer said Lubin & Meyer is regularly consulted by families with relatives at the Canton facility. "[The Rotenberg Center's staffers] fight like crazy to stay open. Some people there might even believe they're doing the right thing." (According to Fox News, the Rotenberg Center defended the GEDs last week, saying they can be the only thing stopping severely disabled students from engaging in destructive, self-injurious behavior.)
Another Rotenberg case involved a girl who died after having pepper spray poured down her throat. "Someone has to stand up for these people," Meyer asserted. "The Department of Mental Health had been unable to stop these practices. We exposed the practices, bringing them to the attention of the public. With any luck we will get the center shut down."
Meyer also has worked on cases in which doctors and nurses did not respond to alarms from patient rooms. "We call it 'alarm fatigue,'" said Meyer. "They hear so many alarms going off that sometimes people in crisis were not responded to. By shedding light on such issues, we keep them on their toes and they keep the safety of patients in mind."
Recently, Meyer settled a claim with Bridgewater State Mental Hospital. "We hope to see major changes in the care and treatment of patients," he noted.
In addition, Meyer has dealt with cases of sexual abuse of psychiatric patients, including children. Another high-profile case involved Dr. Margaret Bean-Bayog, a Harvard Medical School psychiatrist who had sex with a patient, medical student Paul Lozano. After Lozano committed suicide, Meyer represented the Lozano family. The case was settled for $1 million and Bean-Bayog gave up her medical license.
Meyer has received many honors for his work. Boston Magazine has named him one of Boston's top lawyers. He was honored by the publication Best Lawyers as the 2011 Boston Medical Malpractice Lawyer of the Year. He has been named as one of the state's most influential lawyers by Massachusetts Lawyers Weekly and received the highest ratings for legal ability and ethical standards from Martindale-Hubbell's national directory of attorneys. Meyer was also named lawyer of the year by Massachusetts Lawyers Weekly in 1998. For 19 years, he has been included in the guide "Best Lawyers in America" and listed in "Super Lawyers" since 2004.
Meyer was brought up in Newton, where he was an active member of Temple Shalom. "My family always supported Jewish causes. My experience at Temple Shalom constituted some of the best building blocks of my life. I also participated in programs through which I was able to visit other places of worship and learn about other faiths. This was very valuable."
Today Meyer is chairman of the board at Suffolk University, where he received his law degree and later an honorary Doctor of Laws degree. "My work with Suffolk is very rewarding, with both challenges and responsibilities," he said. "The school is dedicated to bringing the best in education. This position allows me to exercise a different part of my brain and to give back to an institution which enabled me to do the work I do today."
Meyer addressed the recent controversy regarding the choice of Anti-Defamation League (ADL) National Director Abra-ham Foxman as the speaker for the law school's upcoming commencement. The school's chapter of the National Lawyers Guild circulated a petition criticizing some of Foxman's views.
"We are very sensitive to everyone's thoughts, and I have heard from people on all sides—and in some cases, people I haven't heard from in 10 to 20 years. Academic institutions operate with an exchange of ideas. There will always be disagreements. We talk and work with a variety of groups," said Meyer, who confirmed that Foxman will be the speaker.
Meyer has been a lecturer at Boston University Law School, Harvard School of Public Health, and Suffolk University Law School. He has served on the National Center for Patients' Rights' advisory board and on the Massachusetts Bar Association's Action Subcommittee on Patients' Rights.
Lubin & Meyer has seen clients compensated with multimillion-dollar settlements as well as positive changes in the care and treatment of patients. "We have helped to create accountability," said Meyer. "Our presence and efforts make medicine safer."
---
Return to News index