Adam Satin Invited to Chair MCLE Program "Courtroom Presence"
Date: Tuesday, October 8, 2019
Place: MCLE New England, Boston, MA
September 17, 2019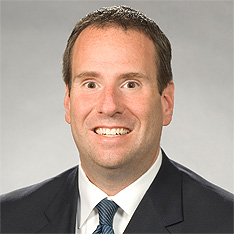 BOSTON, MA — Adam R. Satin, a trial attorney with Lubin & Meyer PC has been invited to chair the MCLE New England seminar, Courtroom Presence - Presentation Techniques To Command Performance and Win the Day, to take place on Tuesday, October 8, 2019 at MCLE New England, 10 Winter Place, Boston, MA from 9:30 am to 12:30 pm.
Satin has brought together some of the most successful courtroom advocates in Massachusetts, who have achieved some of the largest settlements and verdicts, with the Superior Court judges they appear before. The program's speakers will share the ways to develop and use courtroom presence, demeanor and style to effectively communicate to both judges and juries.
Courtroom Presence Program Speakers
Hon. Kenneth V. Desmond, Jr., Massachusetts Appeals Court, Boston
Annette Gonthier-Kiely, Esq., Annette Gonthier-Kiely & Associates, PC, Salem
Robert M. Higgins, Esq., Lubin & Meyer, PC, Boston
Hon. Peter B. Krupp, Superior Court, Commonwealth of Massachusetts, Boston
Shannon E. Liss-Riordan, Esq., Lichten & Liss-Riordan, PC, Boston
Walter B. Prince, Esq., Prince Lobel Tye LLP, Boston
Hon. Debra A. Squires-Lee, Superior Court, Commonwealth of Massachusetts, Boston
David R. Yannetti, Esq., Yannetti Criminal Defense Law Firm, Boston
About Adam Satin
Attorney Satin has a proven record of success in the courtroom, leading to multiple honors, including being named a "Lawyer of the Year" by Massachusetts Lawyers Weekly and receiving the President's Award from the Massachusetts Academy of Trial Attorneys. Attorney Satin has an unparalleled record of winning at trial. He has consistently achieved top verdicts and settlements each year, with a record of success that includes winning 3 consecutive complex medical malpractice trials in the first 7 months of 2018.
Program Description
Persuasive oral advocacy — whether at trial or during important hearings — requires a strong presence in the courtroom. Developing and possessing a confident, undeniably credible style and demeanor is critical to any presentation in your courtroom. Whether a judge or a jury is your audience, you must be aware of how you are perceived in court. This program helps you discover and enhance your own professional image by learning about the communication styles and techniques that win from the lawyers with a proven record of doing so. Learn from the experts how differing styles can be effective and that there is no one-size-fits-all approach that works for everyone. Hear judges explain the impact that an attorney's presence can have for them — and for a jury. You be the judge as expert litigators disagree on which strategies carry the day.
Program Registration
Please contact MCLE New England, or click program link for more information and to register.
About Lubin & Meyer
Lubin & Meyer PC is recognized nationally as one of the country's leading medical malpractice and catastrophic personal injury law firms. Located in Boston, Lubin & Meyer is a firm whose innovative style has won more than $650 million in verdicts and settlements in just the past ten years. Lubin & Meyer's lawyers have achieved many of the largest personal injury verdicts in state history.
---
Questions about medical malpractice?
Do you have questions about a possible medical malpractice or other personal injury claim?
Contact Us - There is no fee or cost to you to have your case evaluated by our qualified medical malpractice attorneys. Call 800-866-2889 to speak with a medical malpractice lawyer today.
Lubin & Meyer PC - Boston's Innovative Leader in Medical Malpractice and Personal Injury Law
Our medical malpractice lawyers are licensed to practice in:
Massachusetts, New Hampshire and Rhode Island.
---
Return to Medical Malpractice Lawyer News index