Attorneys Cappiello and Novotny Named Partners
January 16, 2014
Lubin & Meyer PC is pleased to announce that two of its attorneys, Nicholas D. Cappiello and Benjamin R. Novotny, have been named partners in the firm.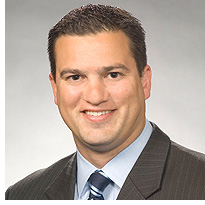 Cappiello has secured several multi-million dollar settlements for injured clients in both Massachusetts and New Hampshire, and has contributed to several record-setting jury awards, including a $13.5 million verdict for the family of a 40-year-old woman who died from an infection while undergoing cancer treatment at Dana-Farber Cancer Institute, and an $8.5 million verdict for the family of a NH man who was killed when he was run over by a tractor trailer truck.
Both Novotny and Cappiello appear in the current edition of Massachusetts Super Lawyer Rising Stars featured in Boston Magazine.
Lubin & Meyer PC, recognized nationally as one of the country's leading medical malpractice and catastrophic personal injury law firms, has won more than $350 million in verdicts and settlements in just the past ten years. Lubin and Meyer has achieved some of the largest personal injury verdicts in state history.
---
Questions about medical malpractice?
Do you have questions about a possible medical malpractice or personal injury claim in NH or MA?
Contact Us - There is no fee or cost to you to have your case evaluated by our qualified medical malpractice attorneys. Call 800-866-2889 to speak with an attorney today.
Lubin & Meyer PC - Boston's Innovative Leader in Medical Malpractice and Personal Injury Law
Our medical malpractice lawyers are licensed to practice in:
Massachusetts, New Hampshire and Rhode Island.
---
Return to: Attorneys in the News