Attorneys Cappiello and Novotny Named Partners
January 16, 2014
Lubin & Meyer PC is pleased to announce that two of its attorneys, Nicholas D. Cappiello and Benjamin R. Novotny, have been named partners in the firm.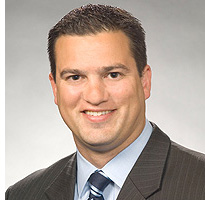 Cappiello has secured several multi-million dollar settlements for injured clients in both Massachusetts and New Hampshire, and has contributed to several record-setting jury awards, including a $13.5 million verdict for the family of a 40-year-old woman who died from an infection while undergoing cancer treatment at Dana-Farber Cancer Institute, and an $8.5 million verdict for the family of a NH man who was killed when he was run over by a tractor trailer truck.
Novotny garnered nationwide attention as lead counsel in the McCollins v. JRC case, a medical malpractice lawsuit involving the use of electro-shock therapy on children with autism at the Judge Rotenberg Center in Canton, MA. While this case was tried to a successful conclusion, resolving in a confidential settlement during jury deliberations, the impact of the case went well beyond the courtroom. He is also admitted to practice in Massachusetts and New Hampshire.
Both Novotny and Cappiello appear in the current edition of Massachusetts Super Lawyer Rising Stars featured in Boston Magazine.
Lubin & Meyer PC, recognized nationally as one of the country's leading medical malpractice and catastrophic personal injury law firms, has won more than $350 million in verdicts and settlements in just the past ten years. Lubin and Meyer has achieved some of the largest personal injury verdicts in state history.
---
Questions about medical malpractice?
Do you have questions about a possible medical malpractice or personal injury claim in NH or MA?
Contact Us - There is no fee or cost to you to have your case evaluated by our qualified medical malpractice attorneys. Call 800-866-2889 to speak with an attorney today.
Lubin & Meyer PC - Boston's Innovative Leader in Medical Malpractice and Personal Injury Law
Our medical malpractice lawyers are licensed to practice in:
Massachusetts, New Hampshire and Rhode Island.
---
Return to: Attorneys in the News